Kim Kardashian Blasts Reports She's Having a Boy: 'We Have Not Told Anyone the Sex of Our Baby!'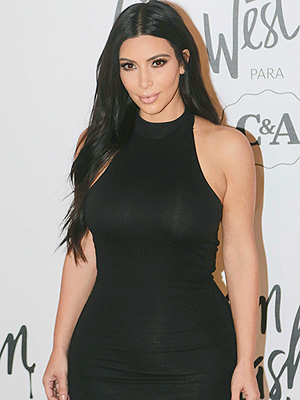 Vanessa Carvalho/Getty
Kim Kardashian West's personal life is subject to countless rumors, but the reality star isn't playing around when it comes to chatter about her second pregnancy.
Following widespread reports that she and husband Kanye are expecting a baby boy upon her December due date, the mom-to-be decided to nip this particular rumor in the bud.
"We have not told anyone the sex of our baby yet!" she Tweeted Wednesday, once again clearing up that no, she is not having twins, and no, she does not have a surrogate.
She added that "nothing is confirmed unless you hear it from me!"
"Kanye was of course hoping for a boy, but he and Kim were just so thrilled to even have a second chance at being parents," a source close to the family tells PEOPLE. "A boy and a girl would make things pretty picture perfect."
Previously, Kardashian West, 34, addressed rumors surrounding her pregnancy by firing back so hard ("Pregnant KiKi does not play!") that Twitter even contacted her to ask if she had been hacked.
Nope — just pregnant.
This pregnancy was hard-won, too — "Kim had three surgeries to repair her uterus," a source close to the star previously told PEOPLE. "The inner lining had been so damaged that she was told conceiving on her own wasn't possible."
Now that North will have a sibling, another source told PEOPLE that Kim is "so happy" but "it hasn't been easy. She's nauseous full-time. She can hardly get out of bed because of it."
That said, the couple are expecting a high-risk delivery "but are prepared. It's been a long road, and they are just so thankful to the doctors because they said she would never conceive again."
— Amanda Michelle Steiner with reporting by Jennifer Garcia
Follow @amandamichl