Halle Berry In Awe of Daughter Nahla's 'Philanthropic Heart'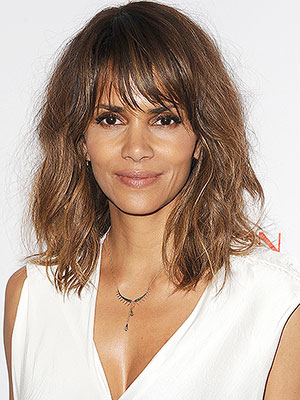 Jason LaVeris/FilmMagic
As far as maternal pride goes, Halle Berry has little reason to be restrained.
The Extant actress shared last month that, after taking her daughter on a trip to Nicaragua in support of the World Food Program, Nahla decided to send many of her toys to the impoverished children of the country. The 7-year-old also began running a lemonade stand several times a month to raise money for needy kids.
Her daughter's preternatural empathy and ability to look beyond her own privilege have surprised and inspired the Academy Award-winning actress.
"I feel really proud as a mother that that's where her mind is at 7 years old," the mother of two, 48, told PEOPLE Wednesday while attending a Revlon luncheon in Beverly Hills in support of UCLA's women's cancer research program.

"What I loved about that was that it made her philanthropic heart just burst open, and now she's thinking more about how she can help others, and not what doll she's going to get next — she's thinking about who she can give that doll to."
After confirming that Nahla does actually make the lemonade for the lemonade stand herself, the Revlon ambassador and long-time spokesperson — and perennial fixture on PEOPLE's World's Most Beautiful list — gave some simple advice to young people who find themselves inundated with the pressures of fitting into any societal conceptions of beauty.
"Just love yourself as you are," Berry said. "Try to stay healthy, exercise, don't do drugs or alcohol and love yourself. That's my advice, whatever shape or size you are."
— Reagan Alexander
Follow @roostertherose