Inside Sherri Saum's Frog-Themed Birthday for Twins John and Michael
Hoppy birthday, John and Michael!
Actress Sherri Saum and her husband Kamar de los Reyes celebrated a major milestone in their twins' lives — their first birthday! — with a frog-themed party at their Hollywood-area home on Saturday, May 16.
After receiving invites from EchoAge, guests — including The Fosters cast — showed up at the backyard bash, which Good Carma Studio and Laura Stewart Design had transformed into a party space inspired by the boys' favorite cartoon, Atención Atención.
In between playing games and posing for pictures, guests noshed on a barbecue spread of salads, mac & cheese and chicken fingers. Trays filled with nutritional chocolate shakes from Usana were also passed around to the pint-sized crowd, while the adults sipped on La Croix's lemon, lime and passion fruit sparkling water.
Before heading home with treat bags filled with goodies from Mabel's Labels, Little Green and Soothie Suckers, everyone indulged in Polkatots's dessert bar, made up of caramel apples, one-shaped cookies and a vanilla and chocolate frog cupcake cake.
The Fosters returns June 8 at 8 p.m. on ABC Family.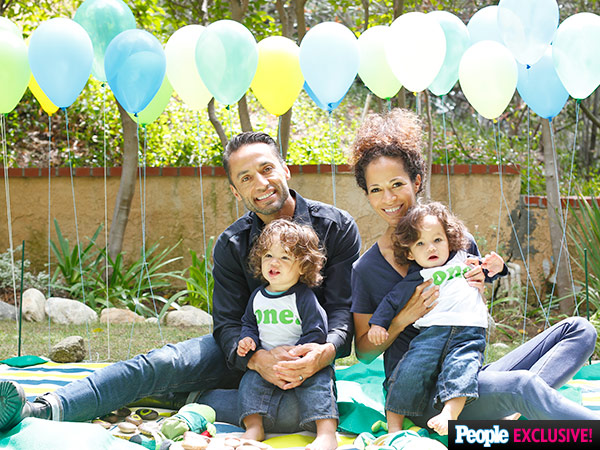 DustyLu Photography
After the party, Saum caught up with PEOPLE to discuss everything from her favorite memory of the day and the twins' personalities to their sleep schedules and how her marriage has changed since becoming a mother.
PEOPLE: What was your favorite thing about the party? Any sweet/memorable moments with the boys?
Sherri: The party was dynamite. I used to think we'd be the anti big celebration parents. "Here's a birthday paper bag, you guys, now go play in the yard."
But I was totally enchanted with what the Good Carma girls created for the boys. A frog fantasy inspired by their favorite Spanish TV show Atencion Atencion. I loved everything, but I think my favorite was the smash cakes and genius treats from Polkatots. The boys looked so confused as to why we were allowing this mayhem. But, they finally got into it and made the most beautiful mess.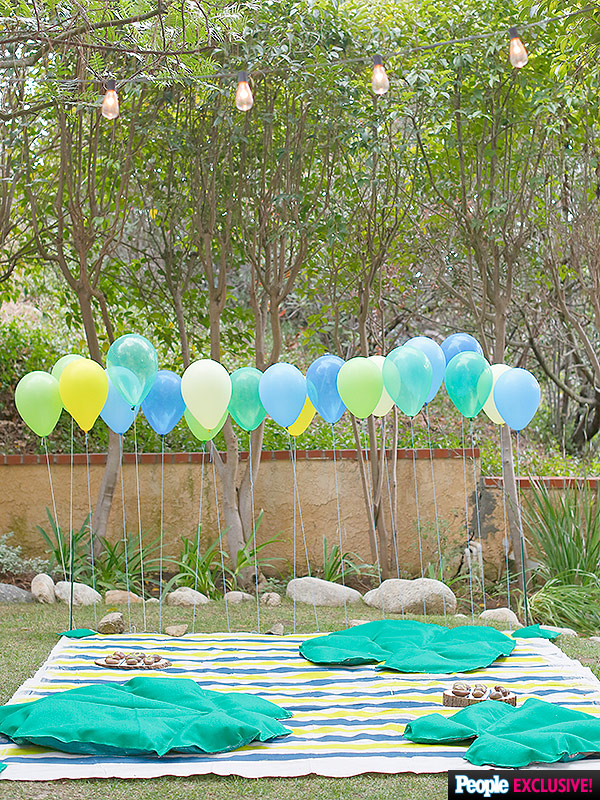 DustyLu Photography
PEOPLE: When they were born, you said John was quieter and Michael was your man-baby. Are their personalities still completely opposite?
Sherri: I'd say John is still the more chill of the two; he's really focused and very independent. Michael likes action and interaction, and he's super rambunctious.
PEOPLE: Now that they're mobile, how have things changed? Is Kamar still the baby whisperer when it comes to settling them down?
Sherri: Now that they are crawling and nearly walking, we are constantly yanking them out of the empty fireplace or chasing them up and down the stairs. It feels like an Olympic sport!
Kamar is a performer and really puts on a show for them. He dances and sings and can turn tantrums into laughter.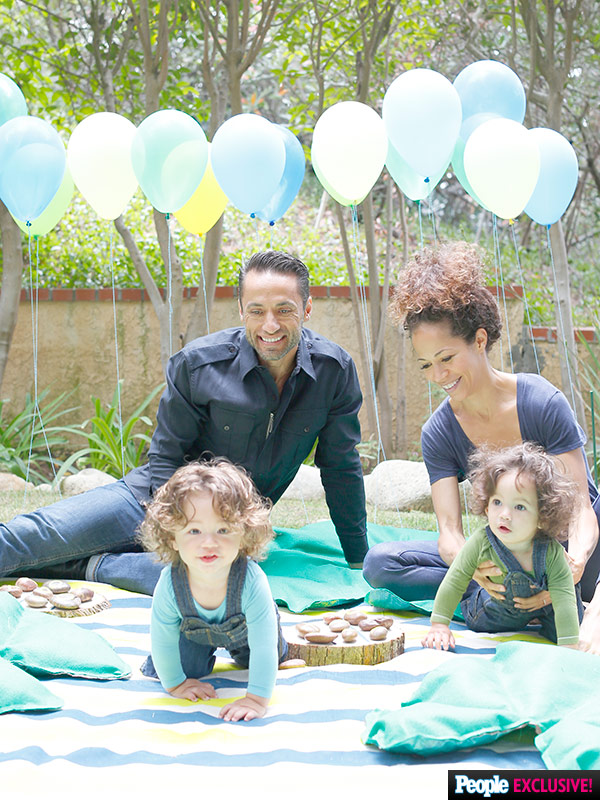 DustyLu Photography
PEOPLE: Are they sleeping through the night yet?
Sherri: They've been sleeping like kings since about 5 months, which means now we can, too. It makes all the difference in the world when everyone is rested.
Although I confess to having a confusing impulse to wake them and play some more. No matter how tired I may be, I miss them as soon as they go to sleep.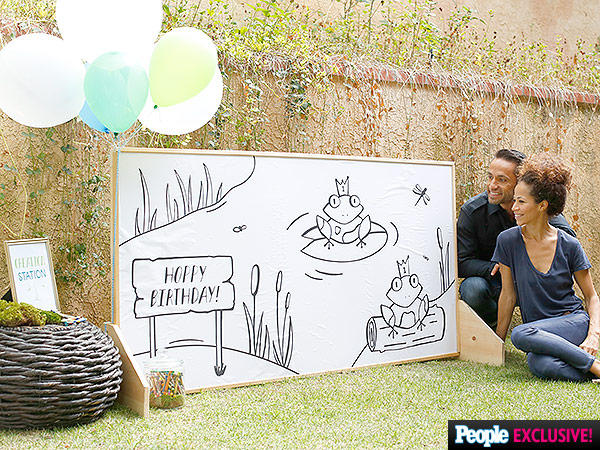 DustyLu Photography
PEOPLE: You mentioned that you had found your groove with breastfeeding. Are you still nursing?
Sherri: I'm no longer breastfeeding and I miss that as well. Even though working and nursing was a little nutty, that connection and bonding was one of my favorite things.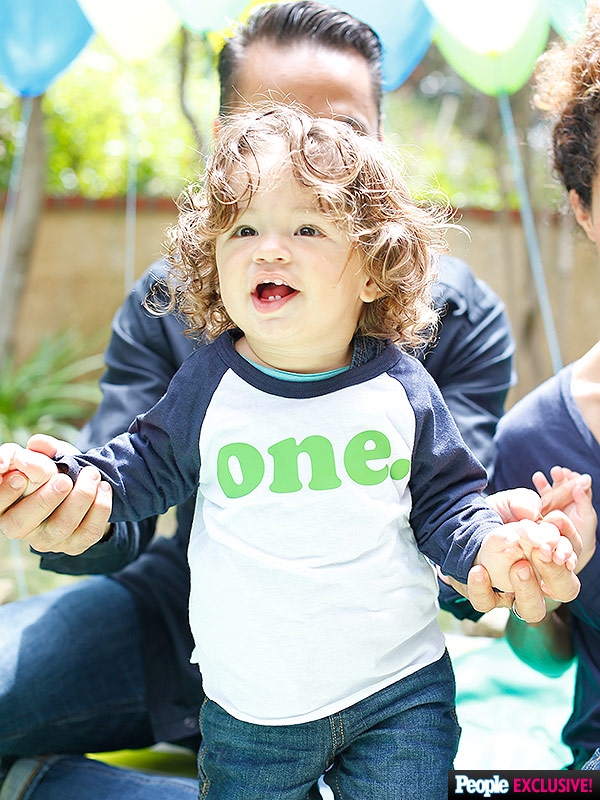 DustyLu Photography
PEOPLE: What has been the hardest part of motherhood during the first year?
Sherri: I'd say the hardest part during the first year was Kamar and I melding our parenting styles and instincts — I'm super laid back and he functions best with planning and schedules.
But as stubborn as I am in my freewheeling ways, I have to admit that having structure was crucial to making this machine run well.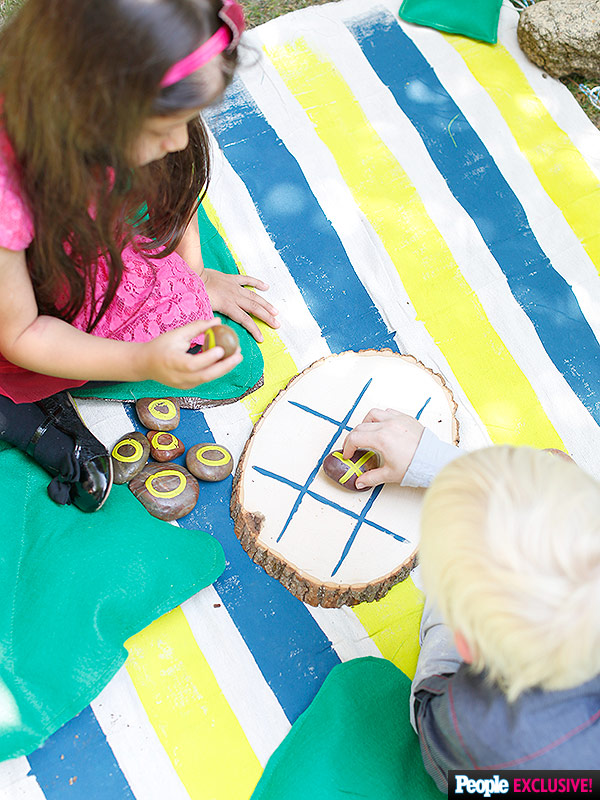 DustyLu Photography
PEOPLE: How has it been balancing both babies with your role on The Fosters? Do you bring the babies to the set?
Sherri: For me, the only way to manage the shooting schedule with The Fosters and having newborns was to have them come to set as often as possible. Some days it could only be 30 minutes, but it calmed me and made me so happy to be able to at least squish them and kiss them as much as I could.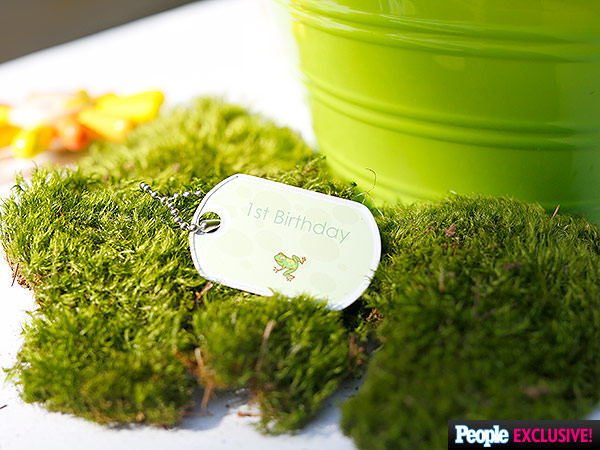 DustyLu Photography
PEOPLE: What's one thing you would tell another expectant mom?
Sherri: I would tell another expectant mom that sometimes Googling your pregnancy and baby questions can be helpful — but don't overdo it.
There's so much contradictory advice and information it can be overwhelming. Trust that you will figure things out in your own time and that it really does get easier and more fun every day.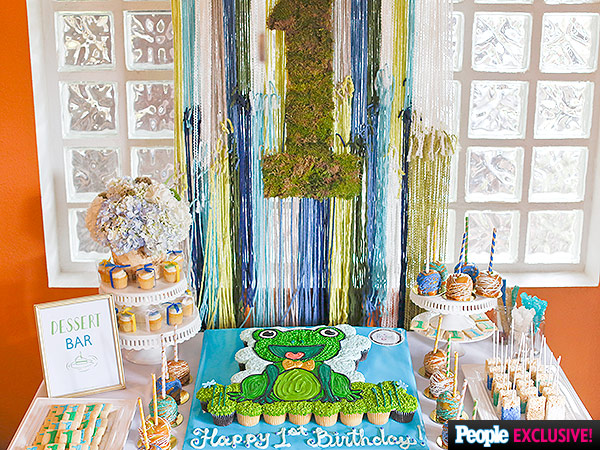 DustyLu Photography
PEOPLE: Do you think your family is complete or will John and Michael eventually become big brothers?
Sherri: I'd like to think we have an addition on the family radar, but I'm so grateful and in love with our two boys so I don't want to get greedy!
PEOPLE: Their hair is gorgeous! Have they had their first hair cut yet?
Sherri: I can't cut their hair, I can't! Don't make me! And other moms out there, don't judge me when we cruise by with their hair in man buns until they're 25.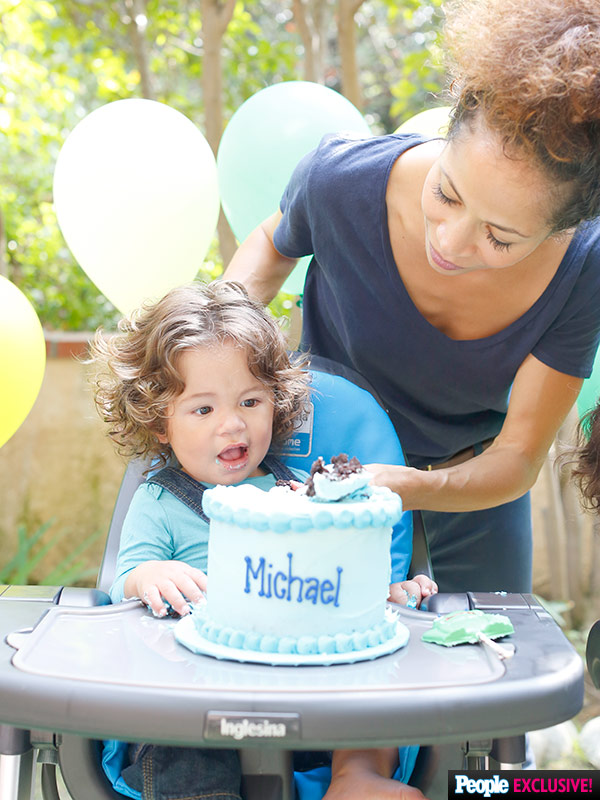 DustyLu Photography
PEOPLE: How has your marriage changed since welcoming the twins?
Sherri: Kamar and I definitely have to carve out our "we" time and keep it sacred — it could be very easy to be baby-consumed and put ourselves down the priority list. But it's nice putting extra thought into what we will do. It feels very date-like and special.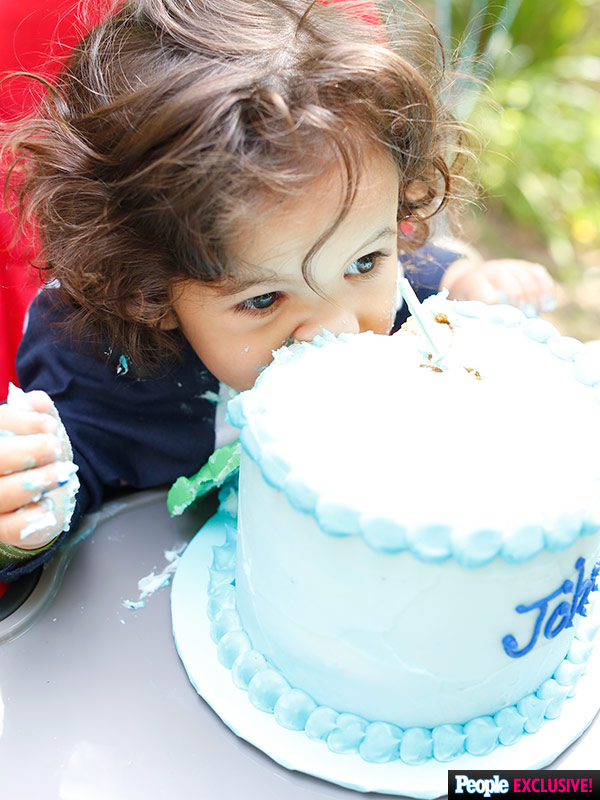 DustyLu Photography
PEOPLE: What do John and Michael think of their big brother, Caylen? What's their relationship like?
Sherri: Caylen is almost 18 and so thrilled to finally have siblings. When they were first born, he wrote them the sweetest letter that we had framed, telling them they can always count on him.
He's the kindest, warmest young man and he's going to be an amazing influence on them in years to come.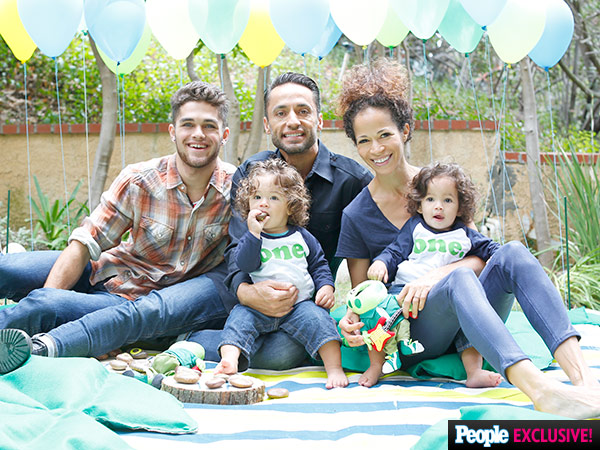 DustyLu Photography
— Anya Leon