Beverley Mitchell: Motherhood Is 'the Best Thing I've Done'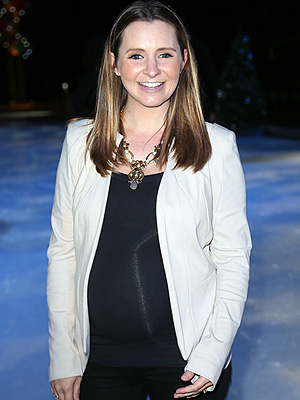 David Livingston/Getty
If you still think of Beverley Mitchell as teen queen Lucy Camden from 7th Heaven, you're not alone.
"I still don't feel old enough to be a mom!" the 34-year-old mom of two tells PEOPLE.
But don't get her wrong, she's "madly in love" with daughter Kenzie Lynne, 2, and son Hutton Michael, 3 months.
"Of all the amazing things I've done in life, nothing has been more important. Being a mommy is the best thing I've done," Mitchell says. "Seeing them embrace life with their fresh eyes and excitement really grounds you and makes you realize what life's really about."
While pregnant with Hutton, Mitchell shared that she was "terrified" to have a son, but she has since realized that most things she was worried about turned out to be non-issues.
"He's amazing and so much fun. I'm so excited about all of the adventures we will have together," Mitchell says.
RELATED GALLERY: Beverley Mitchell Throws Daughter Farm-Inspired Birthday
First up: a family road trip to Canada. Mitchell and Michael Cameron, her "saint" of a husband, are packing up the car and driving the 20 hours to Vancouver for Mitchell's upcoming project.
"We're not big on the whole iPad thing, but you can bet that thing will be loaded up with movies for Kenzie," says Mitchell, who's hoping Hutton will sleep most of the way.
This seemingly crazy undertaking is fully in line with Mitchell's belief that, as important as it is for kids to go explore and have adventures, it's just as important for their parents to do so alongside them.
"It's so important to foster their creativity, but us parents need to be inspired, too. When you get excited about things with your kids, it makes your heart bloom," Mitchell says.
She's taking her own advice by helping RoseArt create a football-field-sized chalk-paint mural at the Santa Monica Pier on Tuesday. Mitchell is also donating $50,000 to the Boys & Girls Clubs of America on behalf of RoseArt to support summer art programs across the nation.
Mitchell says she and Kenzie have been testing out the RoseArt chalk paint and have declared it "awesome."
"It gets you outside, sparks kids' creativity and brings out their own little Picasso," Mitchell says. "And it's fun for adults, too."
And don't worry, moms — "It washes out!"
— Andrea Park