Halle Berry's Daughter Started a Lemonade Stand to Raise Money for Children in Need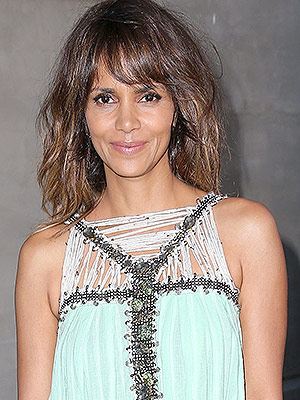 Getty
Halle Berry may be an Oscar-winning actress, but the Extant star says her most important role is mother.
Berry, who was awarded the Mattel Children's Hospital UCLA's Kaleidoscope Award at the third annual Kaleidoscope Ball on Saturday in Culver City, California, spoke about how her own kids have inspired her to be a humanitarian, and realize the importance of children.
"[Children] are the most important, most vulnerable, most valuable assets that we have on the planet. To protect them is our duty," said Berry during her acceptance speech. "Whether we have children or not, it is our responsibility."
The actress, 48, is mother to two — Nahla, 7, with ex Gabriel Aubry, and Maceo, 18 months, with husband French actor Olivier Martinez.
"This year, I went to Nicaragua and I took my now seven-year-old daughter Nahla with me," said Berry, who traveled for the World Food Program. "And during that trip, what I realized as a parent is it's my responsibility to teach children the importance of taking care of children."
Berry said her daughter saw many impoverished children in Nicaragua, but was surprised to notice they were still happy.
"She started to think, 'Well, I don't need two bikes do I? Wow, I don't need 15 American Girl dolls, do I? No,' " said Berry.
The actress, who wore a mint green and grey gown, said when they returned home, Nahla was so "moved" by the children she had met, that she packed up many of her material belongings — including dolls and a bike — and sent them to Nicaragua. The conscientious seven-year-old also started a lemonade stand, which she continues twice a month, to raise money for children in need.
"I'm so proud of her," she said. "It's important to teach your children about caring for children."
Lindsay Kimble with reporting by Matthew Cole Weiss