Blake Lively: I'm Still Getting Used to My Breastfeeding Boobs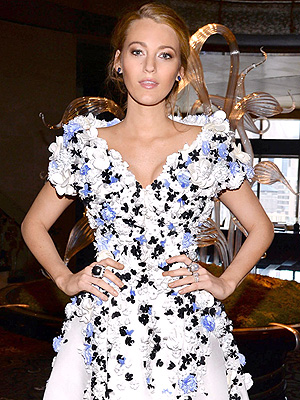 Startraks Photo/REX
Being a walking Denny's can be difficult.
Since welcoming daughter James in December, Blake Lively has been happily breastfeeding her baby girl. But now that she's promoting her new movie, The Age of Adaline, the new mama has found that taking her nursing routine on the road has its own set of booby traps.
"With all the wardrobe changes, one thing I hadn't accounted for was that I didn't have time to pump," Lively, 27, tells PEOPLE exclusively.
"So my proportions definitely started to, shall we say, increase throughout the day."
And with limited time to tailor her ensembles, the actress jokes that her ever-changing chest nearly caused a fashion fail — live on TV!
"I walked out onstage for one appearance in an outfit that had fit perfectly when I tried it on many hours earlier, but by the time it got on me, I thought, 'Oh, no! This isn't going to cover them up at all!' " she admits.
"I was very worried about a wardrobe malfunction," she adds.
Somehow we're sure our hair idol still looked perfectly poised and glamorous.
For more from Blake Lively, pick up the latest issue of PEOPLE, on newsstands Friday.
— Andrea Park with reporting by Kate Coyne