Jessie James Decker: Why My Second Pregnancy Has Been 'Completely Different'
Pregnancy has been as effortless as it looks for Jessie James Decker.
Despite it being her second child — the country singer and her husband, New York Jets wide receiver Eric Decker, are already parents to 12-month-old daughter Vivianne Rose — everything has been "completely different" for the mom-to-be.
"It could not be more opposite than it was with Vivianne," James Decker, 27, told PEOPLE at the Paul Blart: Mall Cop 2 premiere in New York City on Saturday. "The first time I threw up every day, I was really sick, really exhausted."
She adds, "This one, I have more energy and I don't feel as sick, no cravings. The only way I really know I'm pregnant is I feel this bump growing and a baby moving around."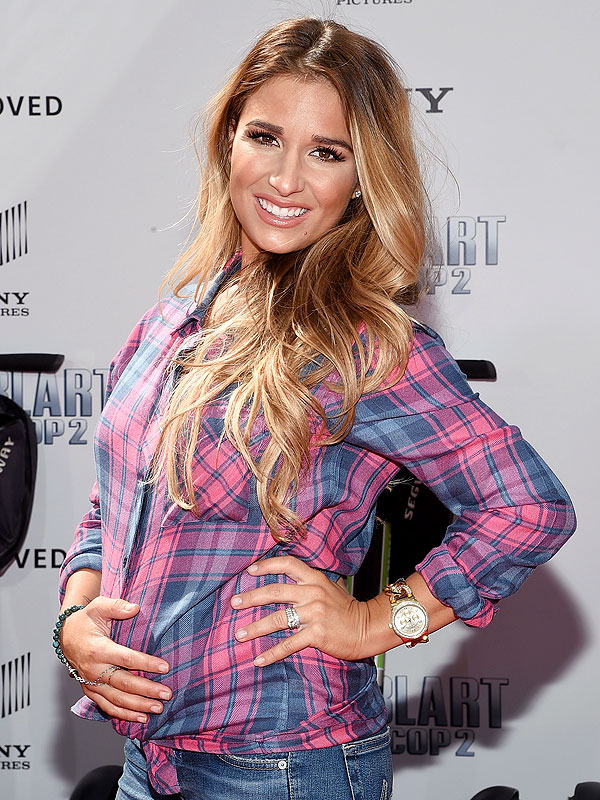 Mike Coppola/Getty
Could it mean that she's expecting a baby boy in September? Only time will tell: The couple know the sex, but are keeping it a secret for now.
"I'm not saying it yet, but we're very excited," James Decker, who recently launched her new swimsuit line as her single "Clint Eastwood" climbs the charts, teases.
— Jessica Fecteau