Jenna Bush Hager Expecting Second Daughter
Break out the confetti: Jenna Bush Hager is pregnant!
"We're so excited," she confirms to PEOPLE. "I'm ready to tell the world!"
The Today correspondent — who is 20 weeks along with a baby girl and due in August — wed Henry Hager in 2008. The couple are already parents to daughter Mila, 2 next week.
In the sweet video announcement, Mila announces that Baby Sissy is in her mama's belly and blows Bush Hager's bump a quick kiss.
"I appreciate life so much more as a mom. And I feel so lucky," Bush Hager, 33, says. "I know how wonderful motherhood is and that makes it so much sweeter."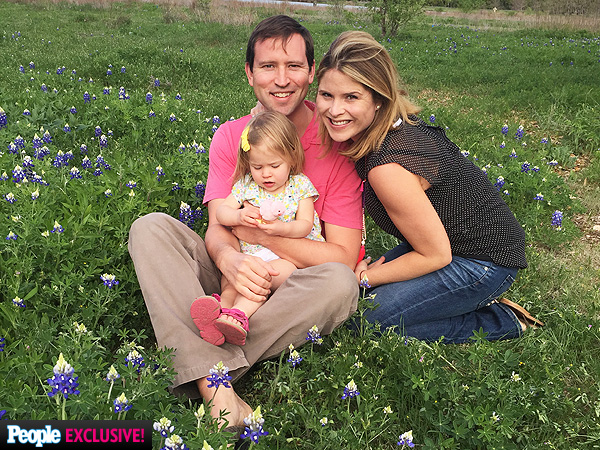 Courtesy Hager Family

The couple broke the joyful news to Bush Hager's parents, former President George W. Bush and former First Lady Laura, the day after Christmas. "They were thrilled!" she says.
And Mila's grandparents — "Grammy and Jefe" — are "obsessed with her," the mom-to-be tells PEOPLE. "Mila is so bossy! She'll be like, 'Jefe, sit down! Grammy come here!' and they do whatever she says. They can't get enough of her."
Happily, her second pregnancy has been smooth sailing for Bush Hager, who has been so busy. "My husband even said, 'I keep forgetting you're pregnant,' " she jokes.
After a delivery surprise with Mila turned out to be a complete shock — they thought all along that she was to be a son! — the parents-to-be decided to find out the sex of their second child and were excited to learn they would be welcoming a second daughter.
"We didn't find out with Mila and we were convinced she was a boy, to the point that we painted the nursery a pale blue. And it was a girl! We were thrilled, but shocked," she recalls. "So with the second, we decided to find out."
Big-sister-to-be Mila is already getting prepped for the new addition. "We started talking [to her] about it," says Bush Hager. "And she'll say, 'Hi baby!' to my stomach. She is very precocious. I think she'll be a great big sister, but there may be a learning curve. She definitely likes attention!"
And in her last few months as an only child, Mila is getting plenty of it. Dad Hager is "a very present father," shares the expectant mama. "He is so fun with Mila."
Good thing, because Bush Hager's not ruling out baby number three … yet. "I want a big family. We'll see what happens," she shares.
— Aili Nahas
RELATED GALLERY: Jenna Bush Hager – First Daughter to First-Time Mom