5 Fun Must-Haves to Celebrate Spring's Arrival
With spring finally upon us, we're already on the lookout for cool new products to help ring in the warmer weather.
And who better to help with the hunt than Sarah Getchell, the store manager at Southern California baby boutique Bel Bambini. She's giving us the scoop on five must-have spring-inspired items for babies and the chic parents that love them.
"Each spring we look forward to products that celebrate the bright colors and florals of the season," she tells PEOPLE.
Getchell's picks include a variety of items that embrace the season — from nursery furniture, to strollers, toys, apparel, and accessories. Check them out below!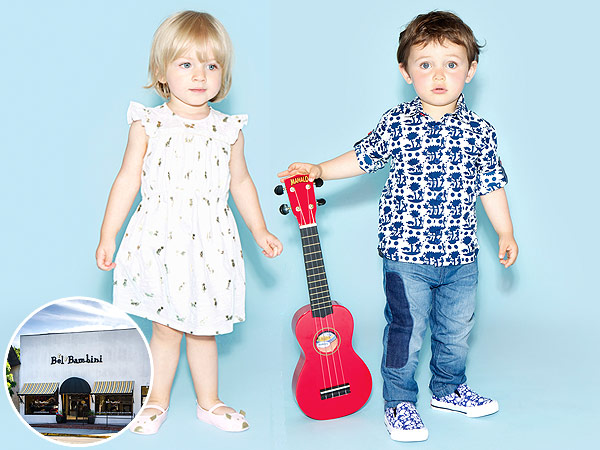 Courtesy Bel Bambini
Little Marc Jacobs Apparel
Spring means it's time to ditch the dreary tones of winter and embrace bright colors and whites. The Girl Gold Cat Dress is printed with gold foil abstract pattern cats — little girls will love it! Plus, it comes with a matching headband.
Price: $130, matching leather mouse flats are $95
Little Marc Jacobs's Blue & White Tree Print Shirt is crafted from soft, lightweight cotton poplin with a cool, all over navy blue tree print.
Match the shirt with the shoes — the unisex blue canvas, skater style shoes feature the matching print. They are comfortable and simple to slip on.
Price: $105, $95.00 for shoes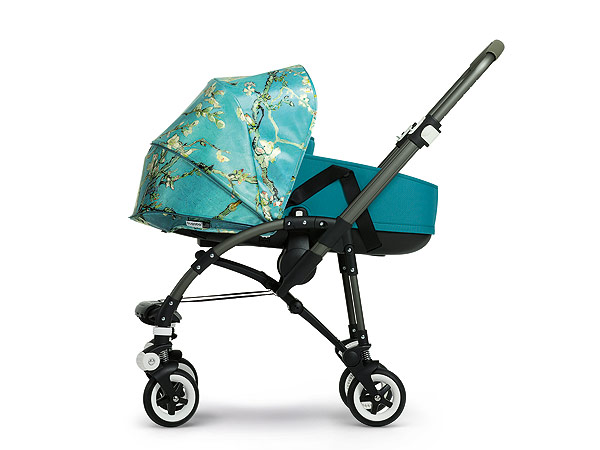 Courtesy Bel Bambini
Bugaboo Bee Complete — Van Gogh
Because Bugaboo mixes unique and exclusive patterns with their exceptional line of strollers, they have been a hugely popular brand in our stores for years. Now Bugaboo has collaborated with the Van Gogh Museum on a new stroller that reinterprets a masterpiece — Almond Blossom. This is the ultimate spring statement for any parent on-the-go.
Price: $869 for the Bugaboo Bee Complete — Van Gogh, which includes chassis, seat and sun canopy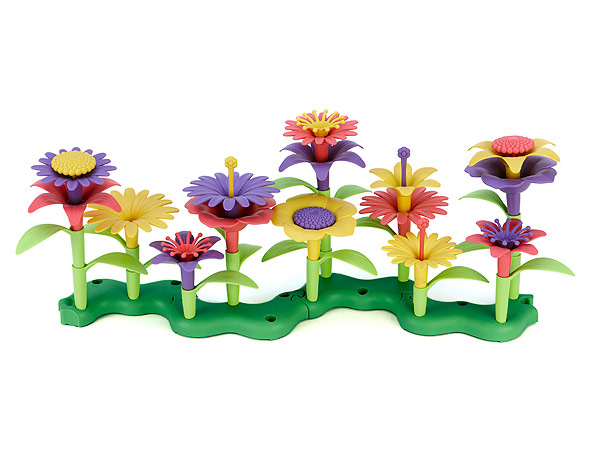 Courtesy Bel Bambini
Green Toys Build-a-Bouquet
Now your little budding florists can create countless floral arrangements while saving energy (and reducing greenhouse gas emissions!) with this Build-a-Bouquet. Made in the USA from 100 percent recycled plastic milk jugs, this brightly colored 44 piece set uses no BPA, phthalates, PVC or external coatings.
Price: $28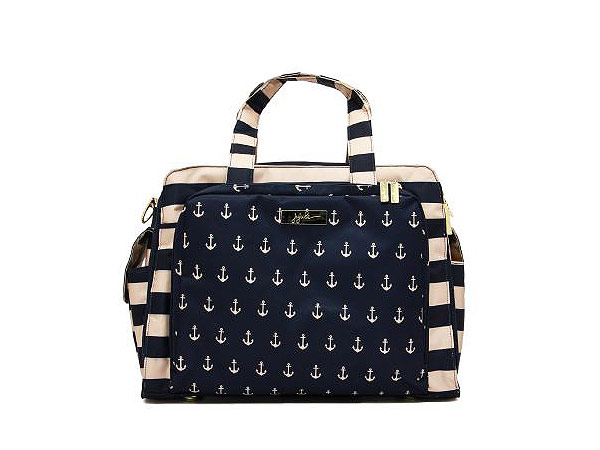 Courtesy Bel Bambini
Ju-Ju-Be's Commodore Be Prepared Bag
Ju-Ju-Be's new Nautical collection is perfect for spring with its mix of anchors and stripes in navy and champagne. It makes me want to grab one and head to the beach for the afternoon!
Price: $200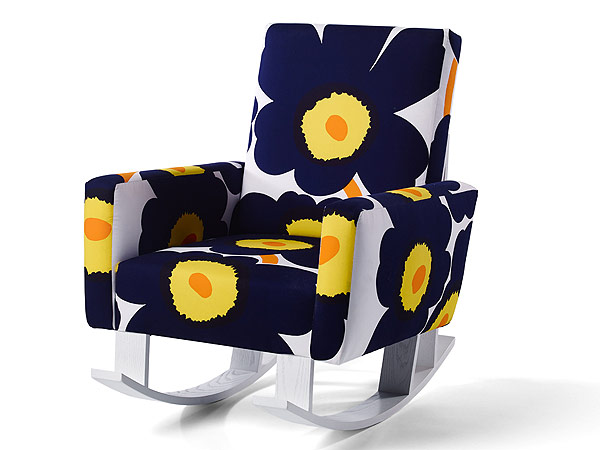 Courtesy Bel Bambini
Duc Duc's Eddy Rocker
Looking for a way to spruce up a nursery or kid's room? Duc Duc's Eddy Rocker will add a bold, bright pop of color to any space.
Price: $1,595