Bethany Hamilton: Barefoot, Pregnant – and Still Shredding on Her Surfboard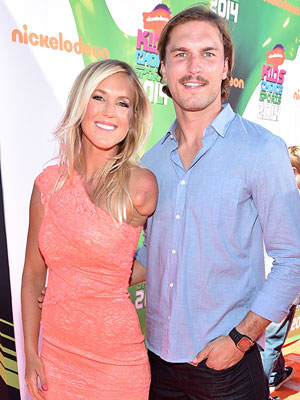 Alberto E. Rodriguez/Getty
Since losing her left arm to a tiger shark at age 13, Bethany Hamilton has never been the type to make excuses. Lately, though, that's starting to change.
Six months pregnant, the Amazing Race alum is still surfing breaks around her home in Kauai, Hawaii — but in recent weeks she's started to realize that something's different.
"It's such a weird feeling to be surfing in the ocean while my baby is moving around inside me," Hamilton, who's expecting a son in June, tells PEOPLE. "It's a cool feeling, but I noticed my balance is a little off and I fall more, so I'm having to focus."
Hamilton, 25, insists that she tries "not to use pregnancy as an excuse. But there are times when I say to myself, 'Oh gosh, that was a pregnancy surfing moment!' "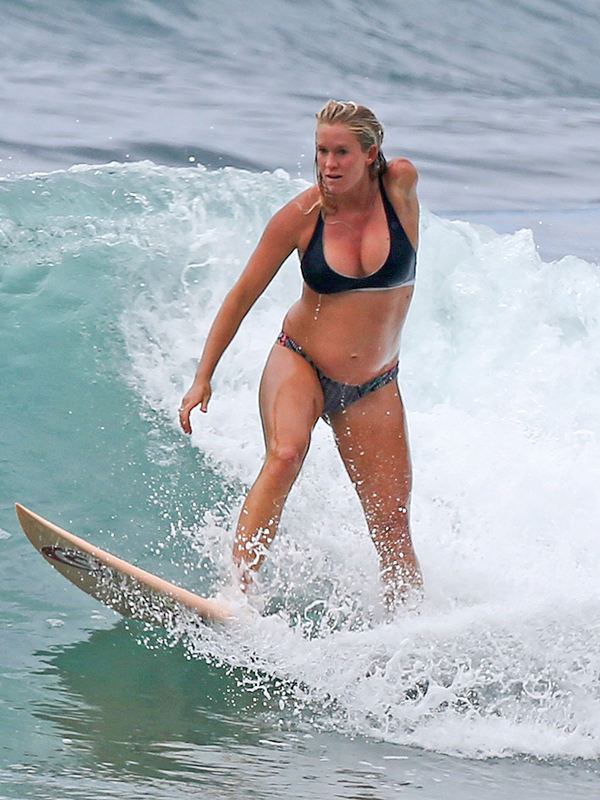 Splash News Online
Not that she's about to hang up her board — at least not yet.
"My mom surfed all through her pregnancy," says Hamilton, who married youth pastor Adam Dirks in August 2013. "I'll probably keep riding until about eight months."
Just three months ago, she was out riding at Oahu's Pipeline break, home to some of the most treacherous waves on the planet.
"They were pretty intense, about 10 feet," she says. "But now that my belly is getting bigger, I'm surfing smaller waves and having more fun."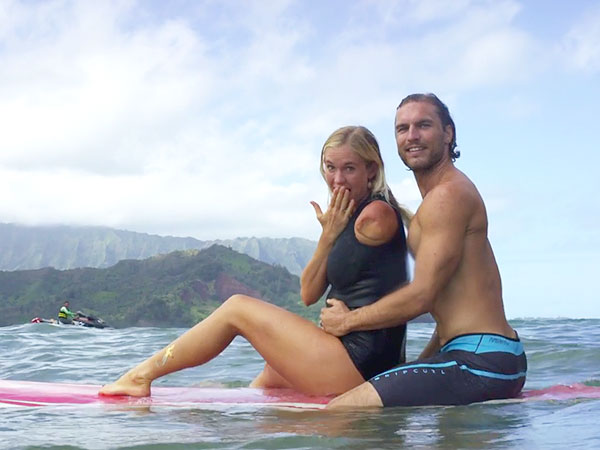 For more of our interview with Bethany Hamilton, pick up the latest issue of PEOPLE, on newsstands now.

— Johnny Dodd