Catherine Bell: My Son Constantly Asks Me If I'm a Real Witch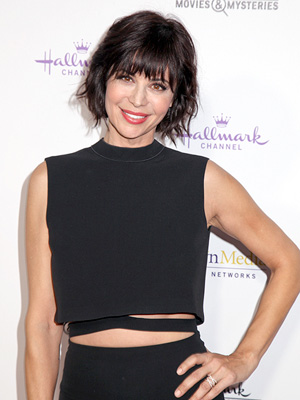 Paul Redmond/WireImage
Catherine Bell might play a Good Witch on the hit Hallmark series, but her 4-year-old son Ronan isn't so sure it's just acting.
"He is constantly asking me if I'm a real witch or fake," the actress tells PEOPLE of her role as Cassie Nightingale on the family show.
"I tell him I'm fake and he just looks at me mulling it over."
Originally a 2008 television film, the special later launched another six sequels and a series, making it one of the most successful original movie franchises for the network.
"We had always talked about making it into a show," Bell, 46, says. "After movie three, we joked, let's do it."
And now that her role has turned into something full-time, Bell's 11-year-old daughter Gemma couldn't be more thrilled.
"She's a huge fan and all her friends are huge fans so she was really excited to go tell them. They're like, 'Your mom is the Good Witch!' It's really cute."
The Good Witch airs Saturdays at 8/7c on Hallmark Channel.
— Emily Strohm