Cate Blanchett Welcomes Daughter Edith Vivian Patricia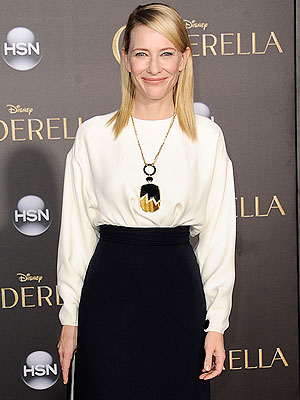 Jason LaVeris/FilmMagic
Cate Blanchett's fairy-tale ending has come true: She's a mom again!
The Cinderella actress, 45, recently welcomed her fourth child with husband Andrew Upton through adoption, her rep confirms to PEOPLE.
Edith Vivian Patricia Upton joins the Sydney-based, Oscar-winning actress and her screenwriter husband's three sons, Ignatius Martin, 7 next month, Roman Robert, 10, and Dashiell John, 13.
Blanchett has spoken in the past of her desire to expand her family with Upton, 49. "I'd love to have more children," she told InStyle a year after Ignatius was born.
"Just when, I don't know. But the thing is, we hadn't planned any of the others. They just popped out. So you shouldn't overplan these things. If it happens, it would be great."
Australian Women's Weekly was the first to report the baby news.
— Tim Nudd with reporting by Julie Jordan