Taylor Swift Is Named Godmother to Jaime King's Second Child
Is there anything Taylor Swift can't do?
The singer announced via Instagram late Sunday night that she had been crowned godmother to Jaime King's second child.
"Guess who just got named Godmother of this little one … (ME)," Swift, 25, captioned the photo.
In the snapshot, Swift is on her knees in front of her BFF with her hands on King's pregnant belly.
"And @taylorswift will forever be looking over our new baby @kylenewman – we all love you!" the Hart of Dixie star wrote alongside her own Instagram.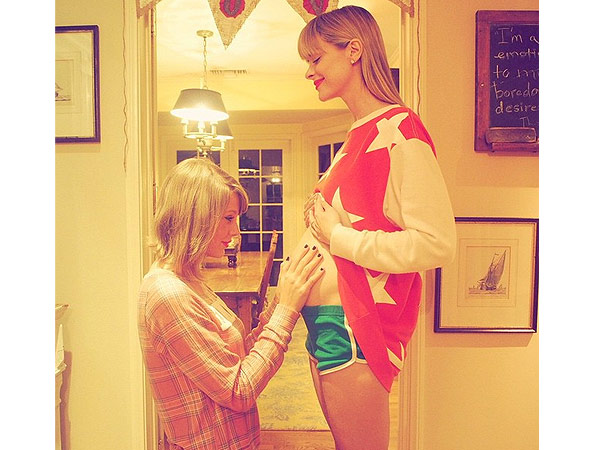 Courtesy Taylor Swift
As godmother to King's second child with husband Kyle Newman, Swift joins an illustrious group. The couple's first child, James Knight, 16 months, is godchild to Jessica Alba and Topher Grace.
King, 35, became pregnant with her first child following a struggle with infertility, which included five miscarriages, five rounds of in vitro fertilization and 26 rounds of intrauterine insemination. In the end, the couple's son was conceived naturally.
"When I got pregnant it was the best thing in the whole world. I had never felt so grateful, happy and elated," King told PEOPLE of her first pregnancy.
— Amanda Michelle Steiner
Follow @amandamichl