Molly Sims Shares Her Secret to Bouncing Back After Giving Birth
After tying the knot at 38, Molly Sims immediately wanted to start a family — and her wish came true when she got pregnant on her honeymoon.
Fast-forward to the couple trying to conceive their second child, and the model's age — she was now 41 — posed a much bigger problem.
"People always think, 'Oh, you have to take care of yourself once you get pregnant or when you have the baby,' but your body is like a garden," Sims says in the latest issue of The Bump.
"You have to feed it and make sure it's fertile before you even start trying. I saw a great acupuncturist who put me on fertility teas."
Once she became pregnant — Sims is now expecting a daughter in March — the mom-to-be stuck with her healthy habits but eased up on her workout routine.
"My body just didn't feel like I needed it, especially in the middle months, and I didn't want to push it as hard," she explains. "Some days you have the energy, and some days you feel like you've been hit by a bus."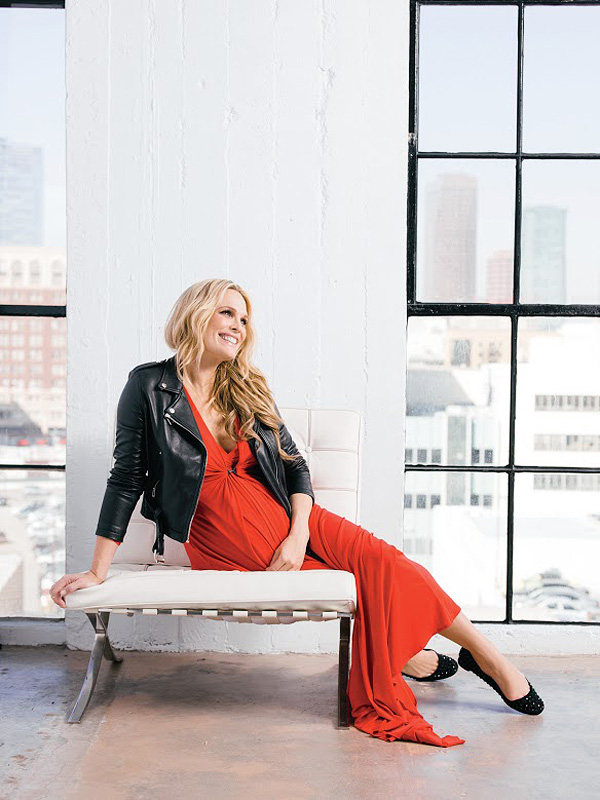 Jeff Vespa
And while she may have lightened up on her exercises, Sims is going full force when it comes to her citrus cravings. After snacking on apples while pregnant with son Brooks Alan, now 2½,  she is back to favoring fruits.
"But this time around I've had so many mandarin oranges and grapefruits to the point where I got gastritis," The Everyday Supermodel author shares. "It's really painful, but I can't stop! Normally I don't even drink [orange juice], but this morning I drank it straight from the jug. It's so weird."
Once her daughter arrives, Sims hopes to bounce back with the same approach she used during her first pregnancy: In addition to working out for two hours a day, she wore two pairs of Spanx for nine hours a day for the first four months.
"It totally sucks, but it helps with the elasticity of your skin," she explains. "Some people believe it and some don't, but I know it 100 percent helped me keep everything in and I plan to do it again."
Although others may not agree with her choices — or even her mothering methods — Sims says that's one of the greatest parts of parenthood. And instead of comparing children's upbringings, the soon-to-be mom of two wants everyone to embrace their own lifestyles.
"My favorite thing is that there's not one path. There's not one formula, one way to potty train, one way of doing anything," she shares.
"I love that because moms always think, 'Oh, I'm not doing it right,' and that's just stupid. If someone tries to tell you there's just one way, don't listen to them."
As she counts down the days until her baby girl's big debut, Sims and her husband Scott Stuber are focusing on soaking up the last few weeks with their son.
"The time we had with just him has been amazing," she says. "I'm so excited for our daughter to arrive, but at the same time I'm going to miss alone time with him. It's something I really cherished these past two and a half years."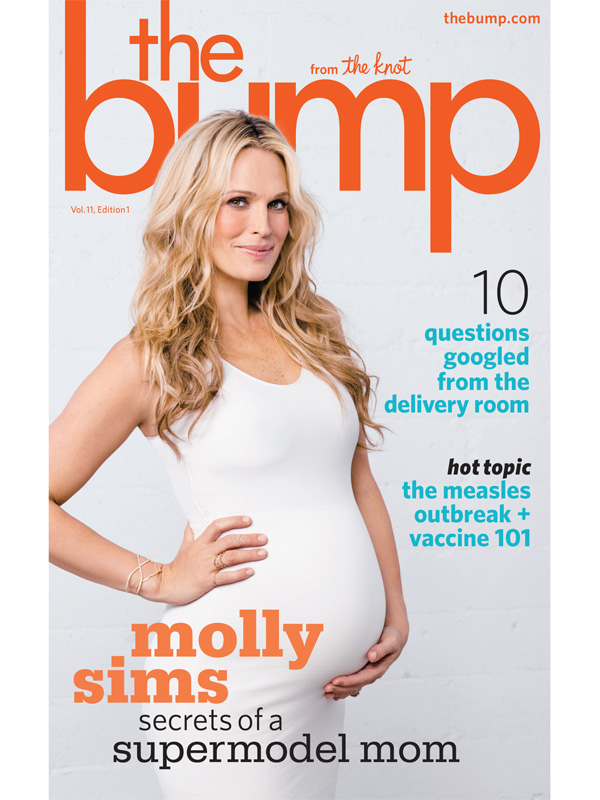 Courtesy The Bump
— Anya Leon
RELATED GALLERY: Steal Every Detail of Molly Sims's Baby Shower