Kyle Newman and Jaime King Expecting Second Child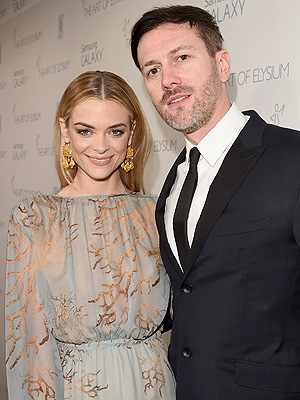 Jason Merritt/Getty
There's another baby on the way for Jaime King.
The Hart of Dixie star and her husband, director Kyle Newman, are expecting their second child, she announced via Instagram on Thursday.
The couple are already parents to son James Knight, 16 months.
"So excited to announce THE SEQUEL Coming later this year!!" King, 35, wrote. "#BabyTown2 – Created by @kyle_newman and @jaime_king. Also starring #JamesKnight"
The actress recently spoke to PEOPLE about her struggle with infertility, which included five miscarriages, five rounds of in vitro fertilization and 26 rounds of intrauterine insemination before King finally conceived her son naturally.
"I was hiding what I was going through for so long, and I hear about so many women going through what I went through. If I'm open about it, hopefully it won't be so taboo to talk about it," she said at the time.

King and Newman, 38, were married in 2007.
— Sarah Michaud with reporting by Aili Nahas
RELATED: Jaime King: Why I'm Speaking Out About My Struggles with Infertility