Aww! Kim Kardashian Gets Glam with North on Her Lap
Whenever we feel a little overwhelmed at the office, we like to pause, take a deep breath and think about Kim Kardashian.
After all, she's got red carpets to walk, wardrobe malfunctions to dodge and the approving smile of husband Kanye West to bask in.
Busy she may be, but Kardashian still finds time to stay glam and clock in quality time with her daughter.
In an Instagram photo that takes balance to a whole new level, Kardashian holds sleepy daughter North, 19 months, while her beauty team gets to work. "Quick glam and a snuggle," she writes.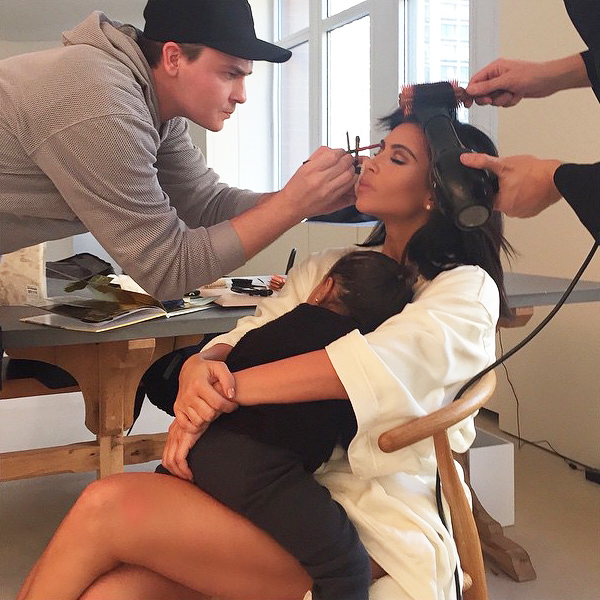 Courtesy Kim Kardashian
Not that she's the only working mom showing off her skills on Instagram: In 2013, Gisele Bündchen posted the most impossibly glam breastfeeding selfie of all time. In her snap, Bündchen's squad puts the finishing touches on her hair and makeup as daughter Vivian rests in her arms.
You know, as one does.
— Alison Schwartz