Jaime King: Judging Mothers 'Is Really Harmful'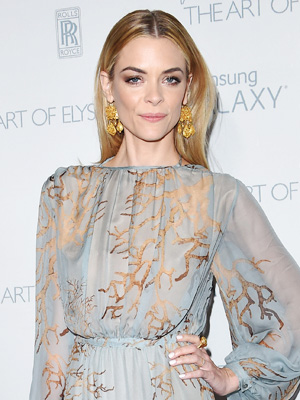 Axelle/Bauer-Griffin/FilmMagic
Jaime King is confident that mother knows best.
The Hart of Dixie star, who welcomed her first child, son James Knight, in 2013, tells The New Potato that motherhood is full of difficult decisions. But those tough choices are only intensified when outsiders step in to question another person's parenting process.
"There is so much mommy judging and so many rules and regulations. 'You have to breastfeed' or 'If you formula feed, you're bad,' " she says. "There are so many labels now of what you should or shouldn't do and I think that is really harmful to mothers."
Noting that life before a baby is "hard enough," the actress believes women should realize they're all facing the same struggles. "Birthing a child and caring for a child is already difficult in itself," King, 35, explains.
"Women think that what they're going through on the inside isn't supposed to exist anymore, but that's just not true. We're just women, doing the best that we can with what we know and what we have."
As for King's key to success? She says it's all about surrounding herself with a strong support system.
"It doesn't have to be other mothers," she explains. "Don't judge yourself if you aren't taking your kid to a baby class every day and don't judge yourself if you have a bunch of best friends who aren't parents. Just find people that love and support you so that you can support yourself and your child."
But the first-time mom admits there's one trend in parenthood that she'll never stand behind: turning to the web for validation.
"For God's sake, don't go on chats on the Internet and compare your parenting skills to someone else," she explains. "Our lives are all so different from each other and all that matters is that you're loving and caring for your child."
— Anya Leon