Evangeline Lilly Has 'Been Through the Wringer in the Adoption World'
The glitz, the glamour, the fame — none of it has ever impressed Evangeline Lilly.
In fact, the actress, who chooses to live out of the spotlight at her Hawaiian abode, can easily envision herself pulling the plug on her career after each project.
"I'm a bit delusional, but every time I do a job, I think I'm retired," Lilly, 35, tells Ocean Drive magazine of her disdain for Hollywood.
"I love it for a time. I love the entertaining and to see the lights and the shows and enjoy the restaurants and see my friends who I never see, but there's an emptiness that settles in very quickly. There's no nature. There's no trees."
She adds, "Then some project comes along that just lures me out of my false sense of retirement, and I end up going off and shooting it."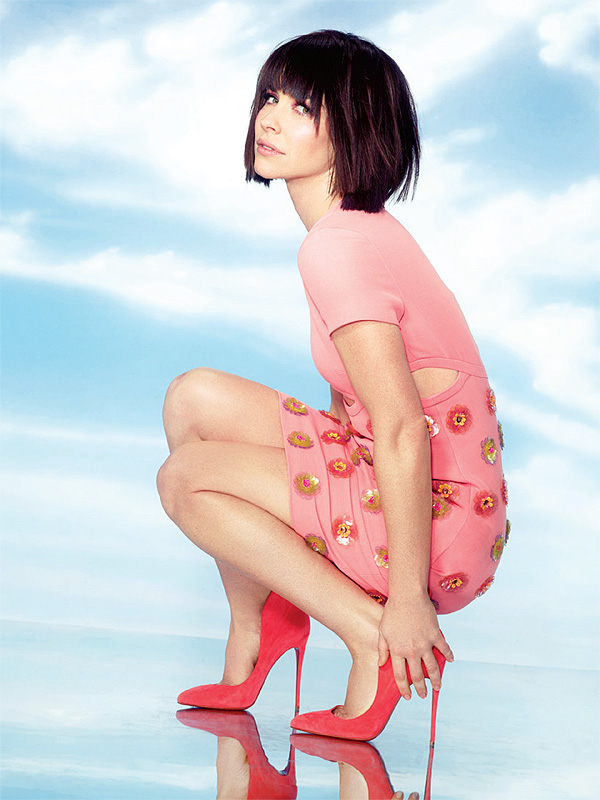 Warwick Saint for Ocean Drive magazine
But over the years, Lilly has found a way to make all of the work worth it. She concentrates on what truly matters: her partner Norman Kali, a production assistant she met on the set of Lost, and their 3½-year-old son Kahekili.
"I spent a lot of time in the clouds. Becoming a mother has really helped me put my feet on the ground and given me a very powerful sense of self and a powerful sense of priority in life," she explains.
"All I have to do is see my son to do that mental check that says, 'Is this really important? Do you really need to be doing this? Do you really care?' It helps put everything in perspective when things get stressful or when there's a demand or pressure on me."
Lilly says, "At the end of the day, it's our family, it's being a mother and a partner and seeing love all around."
The couple plan to expand their family further, although The Hobbit: The Battle of the Five Armies star admits they've been dealt a difficult hand in adding another child to the mix.
"What I wanted originally was six kids. I frickin' love being pregnant. I'm one of the lucky women who just had a blissful pregnancy, but I wanted to adopt four," she shares. "My partner and I have really been through the wringer in the adoption world and it's hard, so we'll see what happens."
But she's not willing to give up hope quite yet. "Life is magically beautiful and it brings you what is perfect."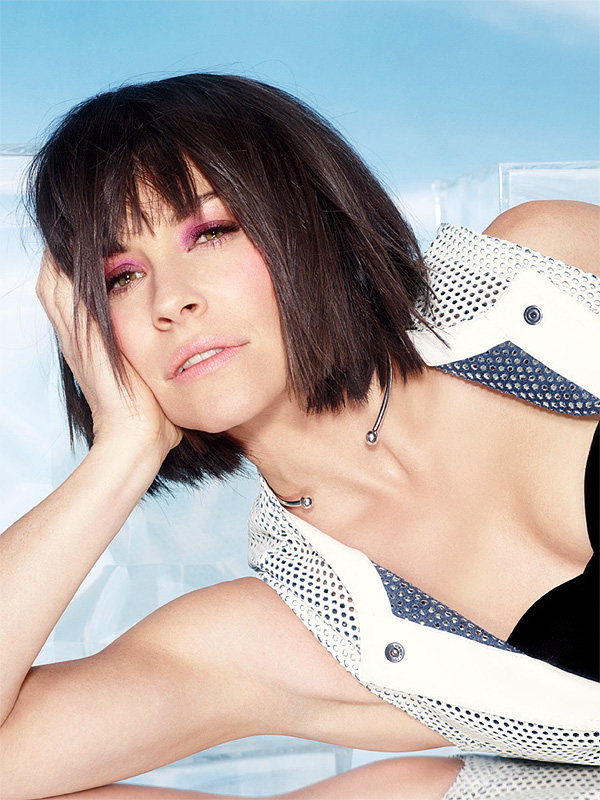 Warwick Saint for Ocean Drive magazine
Lilly's laid-back approach to a second child mirrors her views on marriage. Although she is not against tying the knot with Kali, she's waiting for the right moment to make it official — and admits it may never come.
"Every other 16-year-old girl wanted to look at bridal magazines; I could not have been more bored with the notion," she recalls. "I have an American son and an American partner, so marriage might logistically make sense at one point."
She continues, "My partner is a stay-at-home father, so if he wants to be on my health plan, or tax-wise, or maybe on paper we want to have our I's dotted and our T's crossed, but emotionally neither of us really feels the need for it. We love each other today, and we hope we'll love each other tomorrow. In my world, I don't believe in forever promises. I don't think it's realistic."
While the pieces to her personal life continue to fall into place, Lilly will keep bouncing between acting — including her upcoming movie, Ant-Man — and her other growing passion as a writer.
"Believe it or not, I'm not kicking back and drinking piña coladas in the shade when I'm not working on an acting project," she says of her first children's book, The Squickerwonkers, and deals for a graphic novel and a second novel based off one of her scripts.
And when Hollywood calls, Lilly will be ready to answer — even if it means a trip to the concrete jungle.
"There are a lot of things that used to be frustrating to me that aren't so much now," she says. "It's just a mind-set of, 'It's my job.' That's why they pay me the big bucks, because I can do that, because I can continue to be charming even when I want to punch you in the face."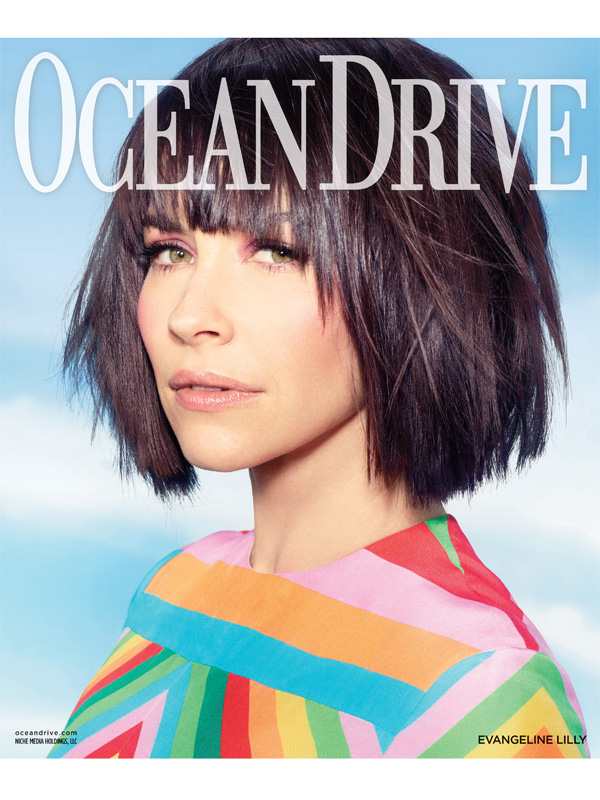 Warwick Saint for Ocean Drive magazine
— Anya Leon