Olive & Cocoa's Festive (and Fun!) Christmas Collection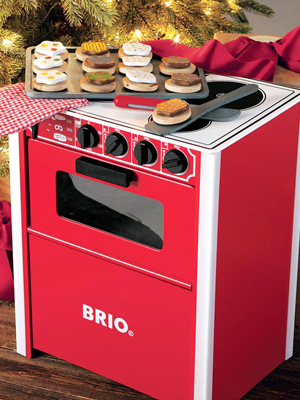 Courtesy Olive & Cocoa
The countdown to stuffing those stockings and piling presents under the tree is officially on.
But before you rush out to join the crowds searching for those final few goodies (or just starting to shop!), we have a gift for you: Olive & Cocoa's Christmas collection.
From a plush teddy bear for the littlest loves in your life to a vintage under the big top play set for toddlers, each of their luxe offerings are on our short list of future family heirlooms.
Our favorites: the Seven Seas Pirate Ship ($228) and Classic Red Oven and Baking Set ($148, left) to jumpstart pretend play.
And while we were browsing their super sweet toys, we might have snuck a quick peek at the grown-ups section — hello, new Christmas pajamas!
RELATED GALLERY: Gifts for Every Type of Kid from $5 to $500