Tia Mowry-Hardrict: How Frozen Helped Potty Train My Son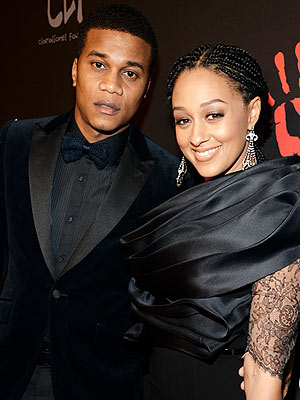 Kevin Mazur/Getty
Tia Mowry-Hardrict seems to have mastered the trick every mother dreams of: potty training.
"I know this is crazy, but I'm a mom. When [my son] does the number two, we sing 'Let it Go,' " the Instant Mom star told PEOPLE at Rihanna's First Annual Diamond Ball on Thursday night in Beverly Hills.
She adds, "He sings it and that is what really, really helped."
The Game alum, who was accompanied by her husband, Cory Hardrict, admits that potty training their son, Cree Taylor, 3, was quite "hard" in the beginning.
"They usually say put Cheerios in the toilet and then let them aim, but that's for number one. And boys, it's harder to potty train, I heard," she says.
But then Frozen found its way into her household and Mowry-Hardrict, 36, was singing a different tune.
"Usually Frozen is a girl movie, but I was like, 'Okay, fine. I'll sit down and watch it.' He loved it from the beginning. He picks up music very quickly and just the chorus … that's what we do," she shares.
"I know he's going to kill me later for this. But, hey, let it go!"
— Christina Dugan