Emily Blunt Says Motherhood Is the 'Best Thing Ever'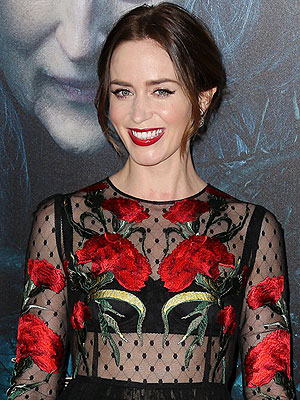 DDNY/Broadimage
Emily Blunt's Into the Woods character's biggest wish in life is to become a mom — and the actress happens to have some insight on the matter.
Speaking as a new parent herself, is motherhood all it's cracked up to be?
"It is that and more," Blunt told PEOPLE at the musical's N.Y.C. premiere Monday night. "I know that everybody says that. Everybody says, 'Oh it's the best — it's the best thing ever!' "
Blunt, who welcomed daughter Hazel with husband John Krasinski in February, says she's still getting accustomed to what being a mom to her 10-month-old means.
"You don't know what to expect because it's just completely, existentially out of anything that you've ever experienced before, and it's quite indescribable," Blunt, 31, says.
But she can sum up her new role as a mom in two words: "It's heaven."
Although the proud mama has admitted to singing sweet classics to her daughter, Into the Woods marks the first time Blunt has had to belt it out onscreen.
"I was really, really nervous — reluctant, even, to the point of not wanting to audition for it," she says, noting she almost didn't try out for the role.
But working with director Rob Marshall won her over … and so did reuniting with a former costar!
"To work with Meryl [Streep] again: It was an alluring idea," Blunt says of her The Devil Wears Prada costar, before adding, with a laugh, "It was great! Not really a different dynamic; she's torturing me yet again. I feel like I'm just forever destined to grovel at her feet on camera, ya know. It's fine by me!"
—Jeff Nelson