David Hornsby and Emily Deschanel Expecting Second Child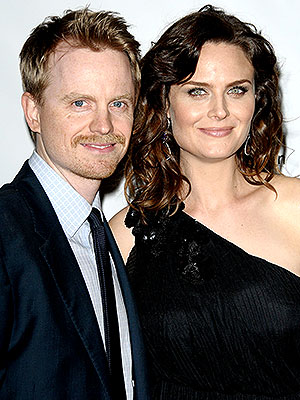 Jason LaVeris/FilmMagic
There's no Bones about it: Emily Deschanel is pregnant!
The actress is expecting her second child with her husband, actor David Hornsby, her rep confirms to PEOPLE.
Deschanel, 38, and the It's Always Sunny in Philadelphia star, 39, wed in 2010 and are already parents to 3-year-old son Henry.
In September, the mom-to-be told PEOPLE she was considering expanding her family — with a furry friend for her toddler.
"It's something I really want for him, but we have a lot on our plate already," she said.
But while the soon-to-be family of four might be holding off on getting a pet, the vegan actress. who often brings Henry along to visit rescue shelters, is determined to raise her children around animals.
"I want him to be comfortable with these animals and aware of them and why we choose not to eat them," Deschanel recently told PEOPLE. "To have compassion for these animals is a great place to start, and that's what I love for my son to gain from spending time with these animals."
E! News was first to report Deschanel's pregnancy.
— Anya Leon