Blake Lively Plans to Take Parenting Cues from Her Mom
Blake Lively's as excited as any new mom-to-be — and she's all ears when it comes to parenting tips.
"If I could pass along anything that my mother or my sisters taught me, I feel like my kids will be very well off," the expectant mom told PEOPLE Tuesday in New York at L'Oréal Paris's ninth annual Women of Worth Awards.
Lively and other stars — including Julianne Moore and Diane Keaton — gathered to honor 10 extraordinary women who are making a difference in their communities and around the world. And the actress was thrilled to be meeting the women.
"I'm also fortunate enough to be amongst women like this. The woman tonight who I'm honoring, Brittany Wenger, created this app at 16 years old to help diagnose cancer," she says.
"I'm fortunate to come across people like that. And anything that I learn to be able to expose my children to and instill any sort of values or motivation in them, that's exciting."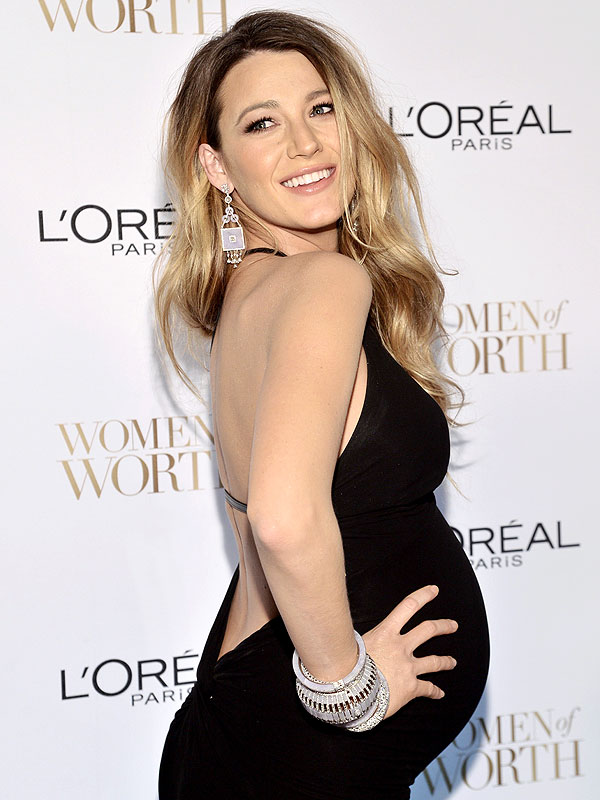 Evan Agostini/Invision/AP
Lively, 27 — who announced on her lifestyle site, Preserve, back in October that she and husband Ryan Reynolds, 38, were expecting their first child — is balancing two careers with a family life and said her own mother was an inspiration for that.
"My mom is a huge woman of worth for me because she's been my idol my whole life," the former Gossip Girl star told reporters.
"My mom was someone who juggled everything. She had her own career, she raised five kids, she was Superwoman," added Lively.
"And she was never satisfied doing just one thing because … she probably just had too much energy. So for me, it was important to have that because that's what I felt like I knew best."
— Jeff Nelson
RELATED GALLERY: Blake Lively's Crazy Amazing Pregnancy Style