Why Kristen Bell and Dax Shepard Plan to Focus on Their Firstborn
With a second baby on the way, Kristen Bell's growing belly is naturally the center of attention.
"We goof off and make a lot of jokes about it in our household and I think that's what keeps it fun and light," Bell tells PEOPLE about her baby bump. "Pregnancy is certainly a weird and strange metamorphosis."
And with a work schedule that hasn't stopped, the mom-to-be and her husband, Dax Shepard, couldn't resist highlighting Bell's burgeoning belly in their Samsung holiday ad.
"Why is yours twice as big as mine?" asks the Parenthood actor about his wife's festive stocking in the commercial. "I'm stocking for two," the House of Lies actress quips.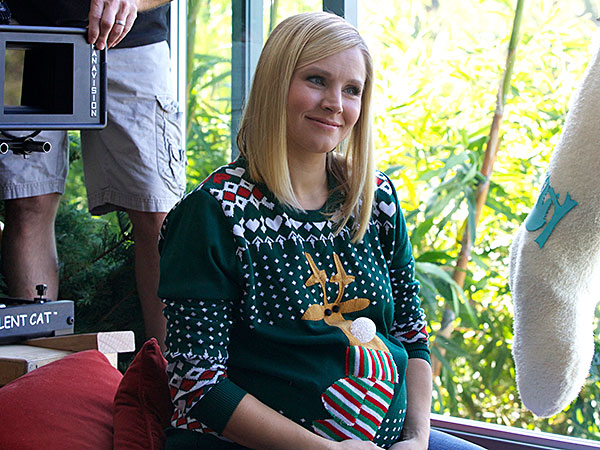 Daniel Goldwasser for Samsung
"It would feel like a lie to pretend she doesn't have an extra foot-and-a-half protruding from her abdomen," teases Shepard, 39.
But, once their bundle of joy arrives, the couple — already parents to daughter Lincoln, 20 months — will take some well-deserved time off.
"The baby's going to arrive right when we wrap our shows and we are both taking off tons of time to just canoodle as a family," shares Shepard.
As for how they are preparing to handle the demands of a newborn and toddler?
"I think we'll probably get through it just like everybody else does, which is we'll put it together day by day," says Bell, 34, with a laugh.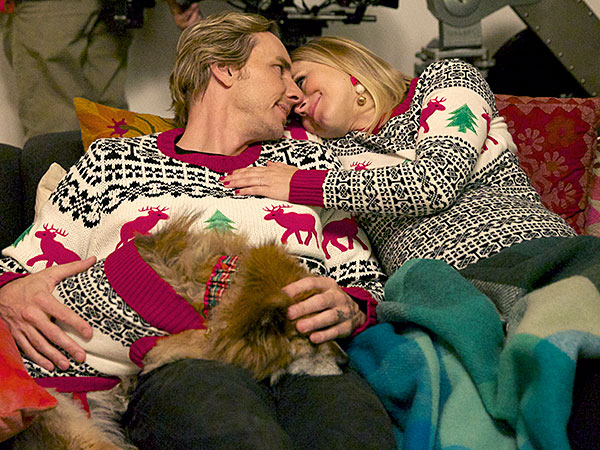 Daniel Goldwasser for Samsung
But the expectant parents admit they have already received good advice on how to juggle two babies.
"We were told to pick up the oldest first if both are crying," explains Shepard.
"It seems like a smart piece of advice," adds Bell. "Since no one is imprinting memories of how you're treating [Lincoln] already and the newborn doesn't really know who's holding them."
"We know the first one is great so we don't want to ruin the first one," jokes Shepard. "We'd rather roll the dice on the second one."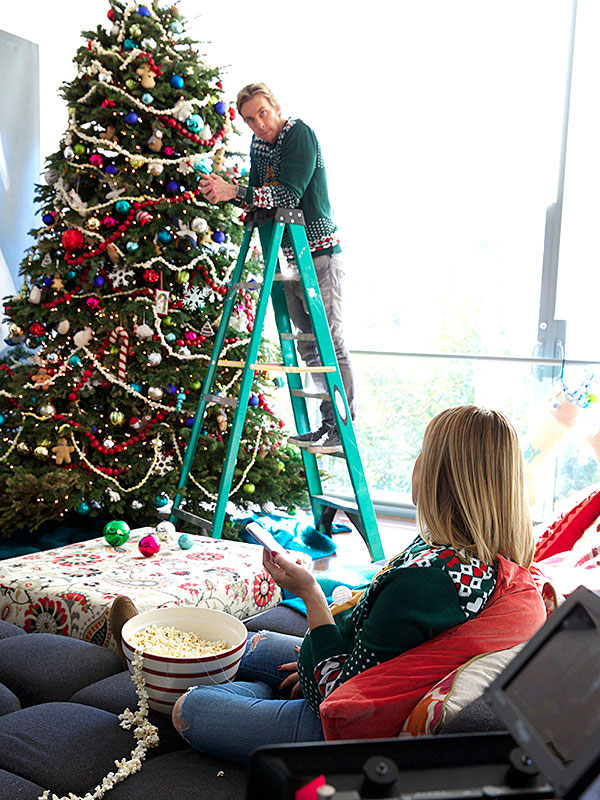 Daniel Goldwasser for Samsung
— Mariah Haas