Robert Downey Jr. Welcomes Daughter Avri Roel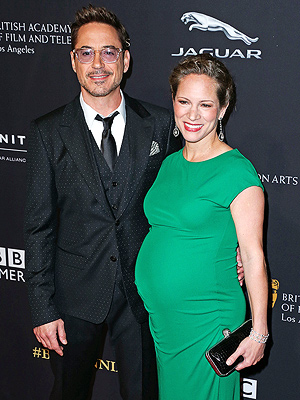 Splash News Online
Robert Downey Jr. and his wife, Susan, have welcomed a daughter in Los Angeles, PEOPLE has exclusively learned.
The new dad announced his baby girl's arrival in a post on his Facebook Wednesday.
"Yep … Avri Roel Downey joined the party @ 3:22 a.m. on November 4th … she's 7 lbs even, spans 20 inches, and is accompanied by a variety of Susan's traits that have seemingly overwritten my 'junk DNA,' " he writes.
The actor also joked his photo collection has already grown in size — and he doesn't have plans of stopping anytime soon.
"After 9 months of intensive development, Team Downey is pleased to announce our 2014 fall/winter project. Principal photography commenced 11-14 and will continue until she says, 'Dad! You are embarrassing me … I'm 30, this has gotta stop,' " he adds. "I'll post pics here + there when I'm not too busy staring…"
The baby girl joins the couple's son Exton Elias, 2½, and Downey's 21-year-old son Indio from a previous marriage.
Just last Thursday, The Judge and Iron Man star, 49, paid a loving tribute to his very pregnant wife and soon-to-be-born daughter during the BAFTA Los Angeles Jaguar Britannia Awards, where he received the Stanley Kubrick Britannia Award for Excellence in Film.
"It's just the uncertainty of how nowadays you have all these things where you think you have much more of an understanding of what you're going to get," said Downey. "And then this little soul lets herself be known to you, and it's just like: You don't know anything. It's great!"
In his acceptance speech Downey singled out his wife and producing partner, "who is literally about to pop," and asked her to stand up for the crowd.
"How is she still so darn pretty and functional and mood-stable?" he told the audience before joking that "the second pregnancy has been extraordinarily tough for me. Self-prescribed mandatory bed rest was of some benefit. At least my milk is finally coming in."
— Elizabeth Leonard