Lisa Ling: Motherhood Makes Me 'Think Twice' About My Assignments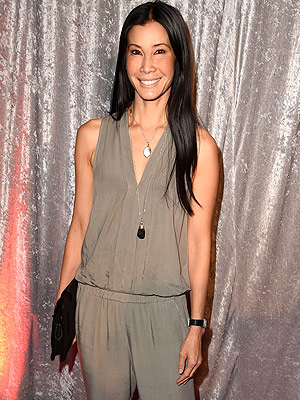 Steve Granitz/WireImage
Lisa Ling is known for being a courageous journalist — and not surprisingly daughter Jett has the same strong spirit.
"She's incredibly independent," Ling told reporters Tuesday at the International Women's Media Foundation's 25th Anniversary Courage in Journalism Awards in Beverly Hills, California. "She insists on picking out all her own clothes at [19-months-old]."
However, Ling says, her baby girl is just following in the footsteps of the females in her family.
"Her mother, both of her grandmothers, all of her aunts are fiercely independent women, so I shouldn't have expected anything else," she says. "I just didn't think it would happen at one."
And what does Ling's husband, oncologist and biotech firm president Paul Song, think of living with so many strong-willed women?
"He's not shocked, he sort of expected it," says Ling with a laugh, adding that her mother-in-law was also a strong, "incredible woman."
Although she jokes she feels "sorry for him," Ling says that Song takes it all in stride.
"He's very secure in himself, and he is a self-professed feminist, which I think is a very sexy characteristic," she shares.
The 41-year-old CNN host of This Is Life with Lisa Ling — who chronicled her journey to motherhood for PEOPLE in 2013 — said she's "not a kid anymore," and that motherhood has made her think hard about certain assignments.
"I'm not in my 20s — I'm not that far off," Ling jokes, before turning serious. "Given what happened to my sister and now that I'm a mother, I certainly think twice about a lot of the assignments that I take."
Ling's sister, Laura, and fellow journalist Euna Lee were held in government captivity by North Korea in 2009 and initially sentenced to 12 years hard labor before former President Bill Clinton negotiated their pardon.
"It's been a really, really hard year for journalists," Ling said at the event. "There have been a number of assassinations and killings, and the need is great to recognize the risks that journalists take and to support what they're doing."
Concluded Ling: "We're all voracious consumers of news and information, but we rarely think about what it takes to get that information."
— Wade Rouse with reporting by Reagan Alexander