Megyn Kelly: My Kids Don't Know What I Do for a Living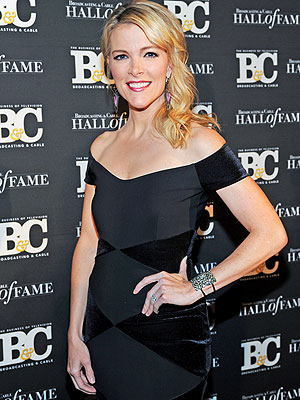 Rommel Demano/Getty
While Fox News Channel anchor Megyn Kelly couldn't be happier with the success of her TV show, the mom of three admits she could use a little bit more sleep.
"I have a setup that allows me to be a stay-at-home mom in the day and full-time employee in the night," she tells PEOPLE. "It works out well for my home and work life, but it doesn't leave a lot of time for rest."
But Kelly, 43, isn't complaining. After celebrating the one-year anniversary of her show on Oct. 7, she is thrilled by the 2.5 million viewers that tune in to watch her every night — even if her kids aren't included in that number.
"I don't think they know I'm actually on TV for a living," she says of her daughter Yardley Evans, 3½, and two sons, Edward Yates, 5, and Thatcher Bray, 15 months.
"But my husband [Doug Brunt] recently came on the show to talk about his new novel, so we showed them that segment because it was Mommy and Daddy," she shares. "They reacted as if they had never seen me on television before, running up to the screen and waving."
One family member who never misses Kelly on air? Her mother.
"We have a very good, very funny relationship," Kelly says. "She's hilarious. She'll say, 'You look beautiful, but not in that color.' Or 'Your hair is too long.' She's a mom, it's what they do."
The Kelly File airs weekdays at 9 p.m. on FOX News Channel.
— Emily Strohm