Malin Akerman: My Son Speaks Three Languages!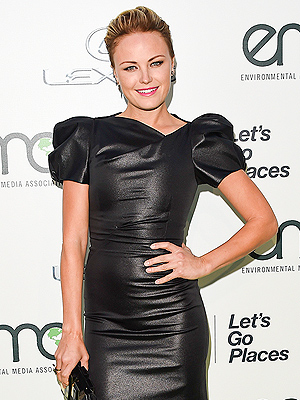 Jason Merritt/Getty
First steps? Been there. First words? Done.
Malin Akerman's baby boy Sebastian has learned a rare new skill: He's is trilingual!
"I feel like every day is a milestone, but he's running and walking up and down steps on his own now talking three languages, so it's amazing," The Comeback star said at Saturday's Environmental Media Awards, hosted at Warner Bros. Studios in Burbank, California.
"Whenever he sees his dad he starts speaking Italian, he sees me and starts speaking Swedish, and his nanny speaks English," she explains. "So, it's really just amazing to watch how a child's brain works."

As for what surprised her most about motherhood, Akerman — who welcomed Sebastian in April 2013 with now estranged husband Roberto Zincone, an Italian actor — told PEOPLE, "everything and nothing."
"I still to this day, every now and then, wake up and go, 'I'm a mom? That's crazy! I'm responsible for a person's life? I don't know what I'm doing!' " said Ackerman, 36. "I guess the most surprising, although everyone tells you, is the love that you feel for your child. You need nothing else in the world but your child. That's it. He's the air that I breathe.
She's also teaching her son to be responsible. At just 18 months, Sebastian is getting an early start at being eco-friendly.
"I have solar panels, I have a hybrid car," Akerman told PEOPLE of her sustainable household habits. "We turn off light switches, which is very exciting for Sebastian because he loves turning off and on lights, so he helps me turn off the light switches when we leave a room. He's just tall enough to reach that."
— Michele Corriston with reporting by Nicole Sands