Pink: My Daughter Is 'Way Cooler than I Am'
Despite her rebel rock star image, Pink is a real softie when it comes to her daughter Willow Sage, who, the singer says, is a primary inspiration in her life.
"Seeing the world through a 3-year-old little girl's … eyes is like being that age again," Pink tells ET Canada.
"It's like starting over in a way – really healing and wondrous, and you're reminded constantly how sarcastic and how presumptuous you can be, and how hardened life has made you … and how they take things so literally and beautifully that you have to watch how you see things, so that you don't alter the way they see things, because that innocence is so worth protecting. That's a really long-winded answer for, 'She's way cooler than I am.'"
"She's magical. Little kids are magical," the You+Me singer, 35, continued. "And then you go from spending an hour on the floor with this magical, pure little love … and you turn on the news and you look at what's going on, and the separation between that is just so mindboggling. I wish the world could be more like her. Why are we teaching them? We don't have it right. At all."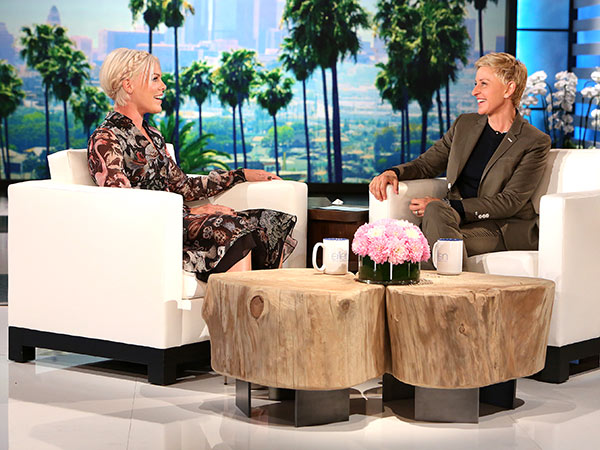 Michael Rozman/Warner Bros

But Pink says her daughter with husband Carey Hart can also be a handful.
"She's wild – she gets that from papa," Pink said on The Ellen DeGeneres Show Tuesday. "I'm physically cautious. I'm physical, but I'm cautious. He's reckless and she's reckless."
DeGeneres then joked that she may have gotten the recklessness from her motocross rider dad, but a potty mouth from her mom.
"She almost had a potty mouth," Pink conceded, saying she will sometimes swear "when she thinks no one is looking. But it's so cute. I mean, I'm not encouraging it, but come on! It's like this little 3-year-old body and … an adorable little sailor."
— Sheila Cosgrove Baylis