Jamie-Lynn Sigler Teams Up with Baby2Baby for Charitable Bracelet
Brace yourself: Jamie-Lynn Sigler's jewelry company is back with another design.
One year after they released their must-have mommy bands, the actress and CJ Free have launched yet another chic accessory from their cool collection.
And their latest limited edition bracelet is all about giving back.
The brand has teamed up with Baby2Baby, an organization that helps provide children with basic necessities, to debut an emerald green silk string cord adorned with eight mini sterling silver beads.
"Baby2Baby makes a true difference for the underprivileged children in our community — we wanted to be part of the positive impact," Sigler says of the bracelet, which is available for $20, with 50 percent of the proceeds benefiting the charity.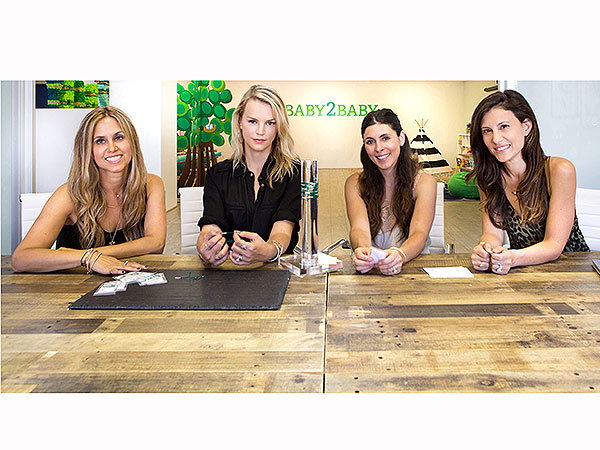 Erika Bierman Photography
In honor of the launch, Sigler is opening up exclusively to PEOPLE, sharing everything from the inspiration behind the bracelet's design to her 13-month-old son Beau Kyle's role in it all.
PEOPLE: Why did you want to team up with Baby2Baby to create a new bracelet?
Jamie-Lynn: Baby2Baby is an organization that I have long admired; they truly make a difference for underprivileged children, and we are so honored to be part of the effort.
Now that I am a mother myself, their work hits home all the more. I know how incredibly expensive even the bare necessities can be and how many things you really need. Their mission is inspiring, no doubt.
PEOPLE: What were your thoughts behind the latest bracelet?
Jamie-Lynn: My partner Holly and I wanted to create a charity item that was widely accessible in order to generate the most impact for Baby2Baby.
It was important for it to be both wearable and affordable. Expanding upon our original silk string and bead bracelets was an organic process — and using mini beads in honor of the children we'll serve is a special touch that I love.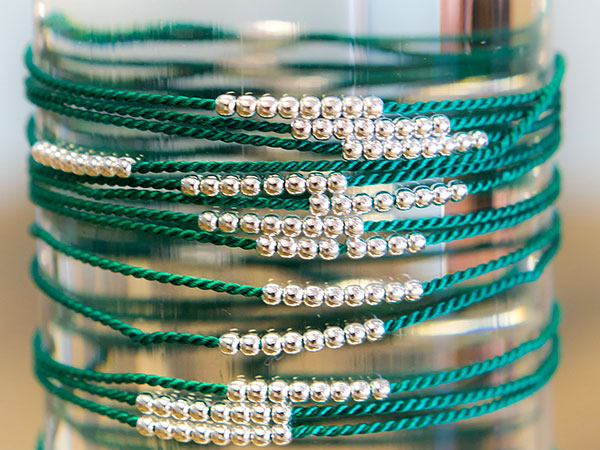 Erika Bierman Photography
PEOPLE: Did Beau inspire the design at all?
Jamie-Lynn: Beau inspires every single thing in my life! In terms of the design, I think he inadvertently influenced its simplicity. Wearing tons of intricate jewels as a busy mom is not realistic for me, but I still like to make subtle statements.
I can wear our Baby2Baby bracelet at all times — actually, I rarely take it off!
PEOPLE: How have you juggled creating a new bracelet with being a mommy?
Jamie-Lynn: Juggling anything while being a mommy will be my life-long challenge. My baby always comes first, but having other creative outlets is necessary for me, especially giving back.
We have a very tight-knit crew here at CJ Free, and we all carry each other when things get hectic. We're constantly communicating about everything that goes on in the company. The work I do here is especially meaningful to me — it's "my" time and that makes me a better mommy.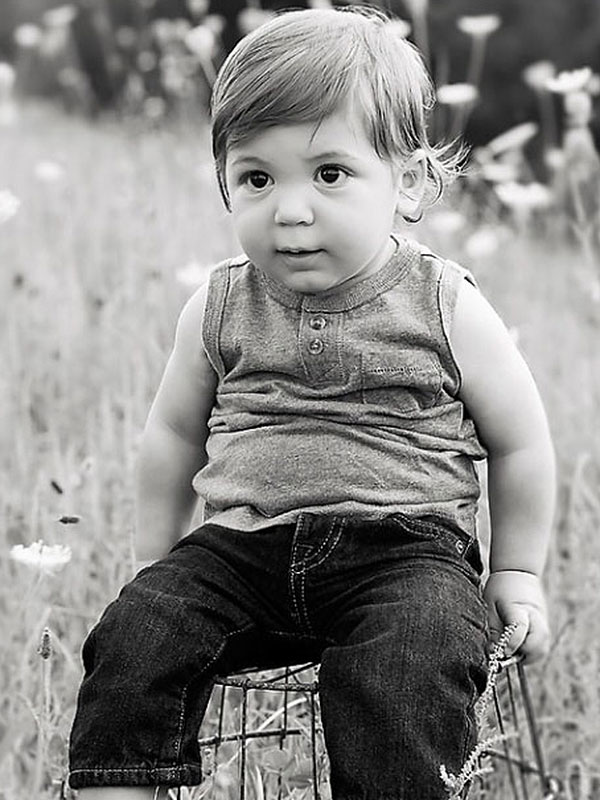 Two Twirls Photography
For more information on the bracelet, visit CJFreeJewelry.com.
— Anya Leon