It'll Be a Boy for Noureen DeWulf and Ryan Miller
Noureen DeWulf is breaking out the blue balloons!
The Anger Management actress learned that she and her husband, pro hockey player Ryan Miller, are expecting a son during a gender reveal party in Los Angeles on Sept. 27.
"It was such an amazing experience for all of my friends to be with me when it was revealed by an ultrasound that we are going to have a baby boy," DeWulf, 30, tells PEOPLE exclusively.
Surrounded by her four close friends, DeWulf had an at-home sonogram done, where her guests — and Miller, who's in Vancouver and watched via FaceTime — were able to see the couple's first child sucking his thumb.
"It was really magical to share such an intimate moment. [Ryan] was able to enjoy the entire experience," she says.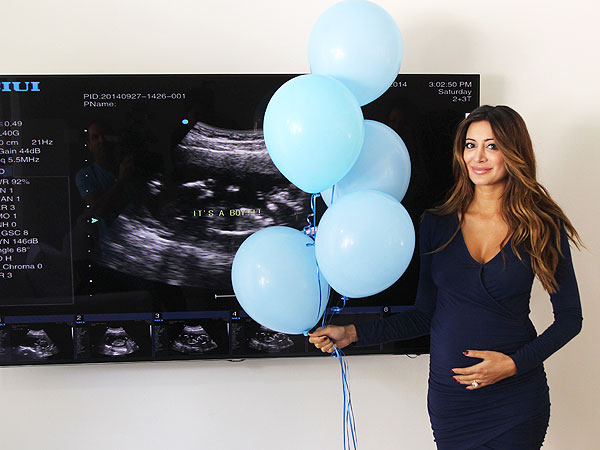 Jen Lowery/Splash News Online

After the ultrasound, DeWulf made the final reveal when she opened a box and a blue bouquet of balloons floated up into the air. Once the secret was out, guests noshed on cupcakes with blue filling and sparkling juice.
"I was secretly hoping for a baby boy so he could follow in Ryan's footsteps and be an amazing hockey player," shares the actress, who's due in March.
"Ryan and I are feeling very blessed and can't wait to decorate the nursery which will be full of hockey memorabilia!"
— Anya Leon with reporting by Melody Chiu