Kelly Clarkson Takes Daughter River to Work
Some people wait a lifetime for a moment like this, but Kelly Clarkson's baby girl is already entering the music biz.
River Rose, almost 4 months, visited her pop star mom on the job Monday, documenting the milestone in a snuggly snapshot.
"River is visiting me on the set of my new music video shoot for Wrapped in Red! #babysfirstvideo," Clarkson, 32, captioned her Instagram.
The singer and husband Brandon Blackstock, 37,  introduced River in June with a similarly sweet photo of their daughter lying amid white lace in a red carriage.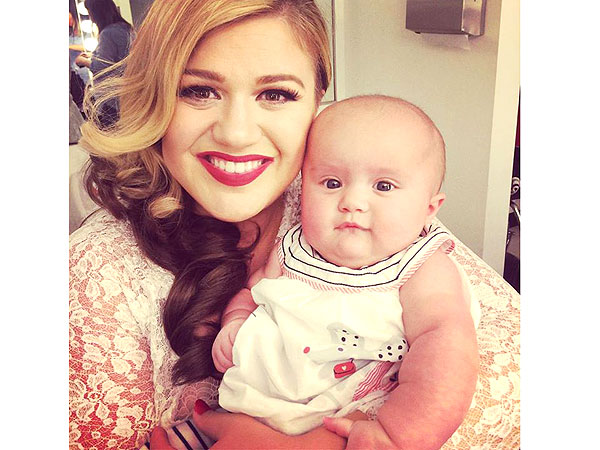 Courtesy Kelly Clarkson

As for that new tune, Clarkson will release her first original album in three years in 2015.
"Might have a special guest … " she teased on Twitter.
Does that duet partner happen to look adorable in onesies? Hey, if Blue Ivy can sing with mom Beyoncé, River Rose can record a single, too.
— Michele Corriston