Ryan Reynolds and Blake Lively Expecting First Child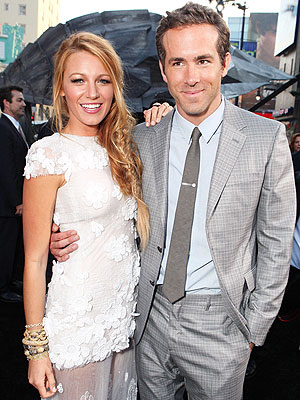 Eric Charbonneau/WireImage
And so begins her litter of kids: Blake Lively is going to be a mom!
The actress is expecting her first child with husband Ryan Reynolds, she announced Monday on her website, Preserve.
The mom-to-be even gave fans a sweet peek at her growing baby bump in the blog celebrating moms.
"With family on our mind, we looked to the origin of it all, to the women in our lives who are right there, at that special moment; at the creation of the family," reads the post.
A source tells PEOPLE, "They are absolutely ecstatic, and just so ready for this. It is the perfect time in their lives to start this new chapter; they are so in love and are going to be amazing parents."

Lively is "safely out of her first trimester, and the pregnancy has gone really smoothly for her so far," the source adds. "She's enjoyed every minute of it."
The major news comes just months after the actress, 27, talked about her plans to start a family.
"If I could spit out a litter of kids, I would," she told Marie Claire in August.
In the photo — which trails a series of touching snapshots of expectant women — the sunset-kissed actress gingerly cradles her bump while clad in Sam & Lavi.
And we have a feeling this is just a tease of what's to come: The article hints that this is just part of the first-ever Preserve Celebration and that "the entire next month will be sprinkled with highlights for women in this exciting chapter of their lives."
Lively and Reynolds, 37, wed in September 2012 in Mount Pleasant, South Carolina.
"I've always wanted a big family," she told Allure shortly after tying the knot. "Oh, I'd love 30 [children] if I could."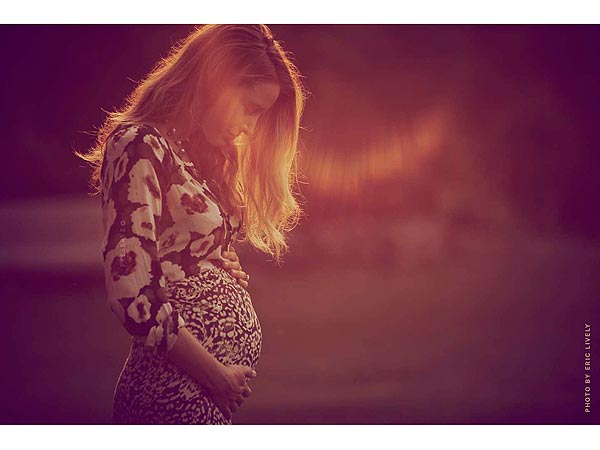 Eric Lively
— Alison Schwartz with reporting by Kate Coyne