Ciara Strips Down to Show Off Post-Baby Body
Nothing comes between Ciara and her Calvins.
The singer proudly posted two photos showing off her new, post-baby body in Calvin Klein underwear Friday on Instagram.
"I feel so proud to say that 4 months after delivering a 9 lbs. 10 oz. baby, I can finally rock My Calvin's! #mycalvins," she captioned a snapshot of herself lying in bed in a black sweater, bra and underwear, her long hair falling over her shoulder and onto white sheets.
"After Delivering My Son I Feel Like There's Nothing I Can't Do. I Feel Like I Can Conquer The World. #ANewMe #NewMusic. So Proud To Rock #mycalvins 60lbs later!!" she wrote alongside another picture of her giving the camera a sultry stare while posing in a grey athletic top and bottoms.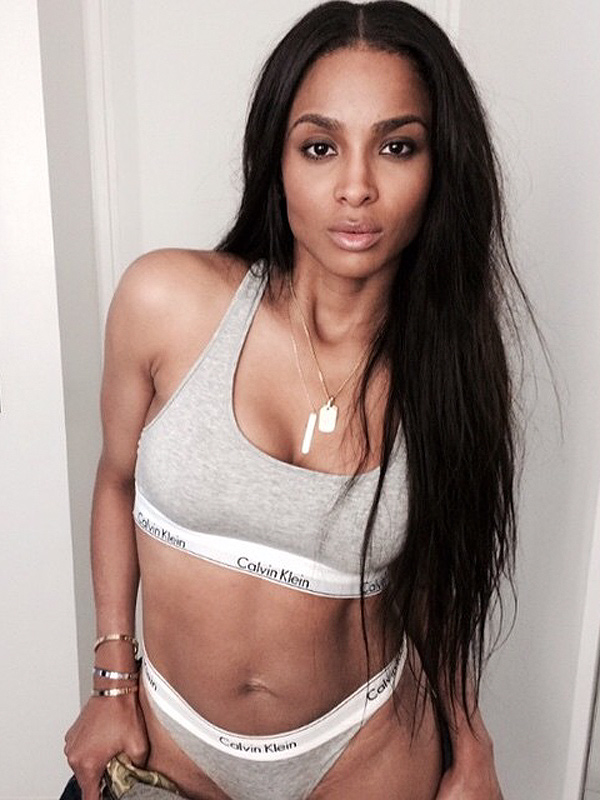 Courtesy Ciara
The 28-year-old star, who welcomed her first son, Future Zahir, in May, has been hitting the gym every day with personal trainer Gunnar Peterson.
"She's working hard, she's getting it done, she's eating properly, she's getting sleep while she can, and so she's getting leaner and stronger," Peterson told PEOPLE in September about Ciara's regimen. "That's the way to be the best mom."
— Wade Rouse