Inside Samantha Harris's Daughter Josselyn's Birthday Bash
Happy birthday, Josselyn!
On Saturday, Samantha Harris invited friends and family to celebrate her elder daughter's 7th birthday with a Pocahontas-themed pool party at her home.
Guests enjoyed an inflatable water slide, where Harris's husband, Michael Hess, stood waiting for the kids to come down — daring them all to get him wet.
"Michael, fully clothed, stood at the end of the water slide taunting the kids to try to get a big slide down and splash him," Harris tells PEOPLE exclusively. "And then one kid after another drenched him!"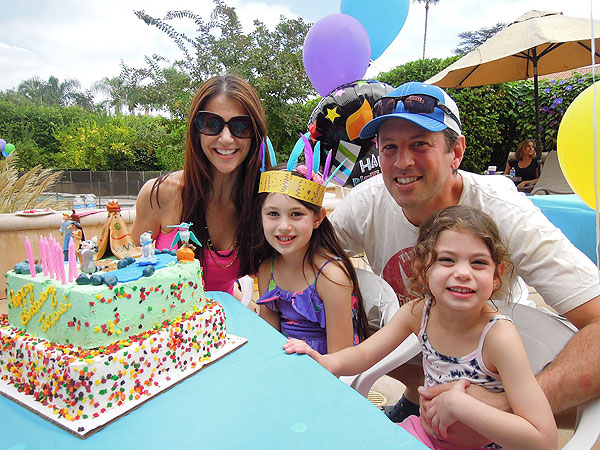 Courtesy Samantha Harris
Following all the water fun, the girls settled in to make feather head dresses. But the birthday girl wasn't quite ready to call it quits.
"Jossie was dressed after swimming was done but wanted to slide down and try not to end up in the splash pool at the bottom," Harris shares. "But she slipped and landed on her tush in the splash pool!"
Soon the kids "started a revolt, chanting, 'We want cake!' " for an earlier dessert time, Harris, who served a two-tiered confection of chocolate cake with fudge and yellow cake with raspberry cream, jokes.
"After making them wait another few minutes, we relented early and served up the cake and vanilla ice cream," she says.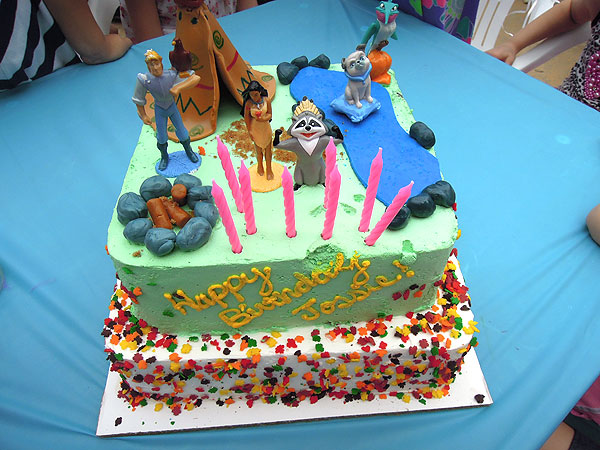 Courtesy Samantha Harris
As the backyard birthday bash came to an end, the kids headed home with goodie bags featuring gifts from LeapBand, Mabel's Labels Loot Bags and Net Nanny software.
After the party, Harris opened up to PEOPLE about the celebration, her family and her good news!
PEOPLE: Josselyn is 7! Are you amazed at how fast she is growing up?
Samantha: It feels like yesterday that I announced my pregnancy live on Dancing with the Stars. Now she is riding a bike, playing piano and performing around the house non-stop as a first grader!
PEOPLE: How involved was she in planning her birthday? Is there one thing she really wanted to include in her party?
Samantha: She was emphatic about having a Pocahontas theme. She just started watching the movie and is obsessed.
It is also always insanely hot around her birthday, so we have had swimming parties for the past few years. This year is no different, but this time we made some of our own feather decorations.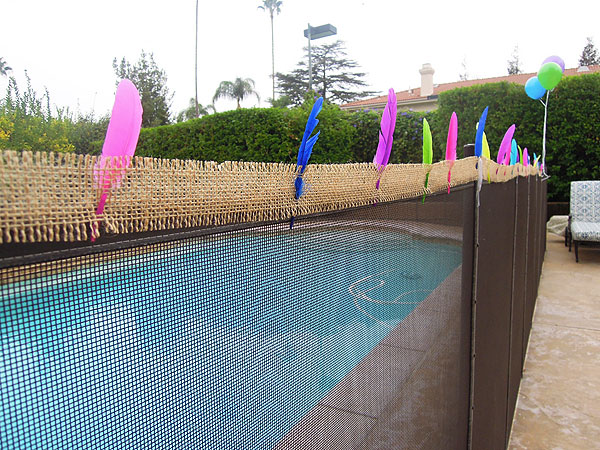 Courtesy Samantha Harris
PEOPLE: What is Josselyn into these days? How is school going?
Samantha: She loves Ever After High books and the dolls from the series. She is in a musical theater workshop doing a mash-up of Wizard of Oz, The Wiz and Wicked. My mom and I are so thrilled that she got that gene!
And so far first grade has been much smoother than kindergarten.
PEOPLE: How is the relationship between Josselyn and her sister, Hillary? Are you already seeing a special bond?
Samantha: They love playing together a lot. They build forts and make up silly games.
Siblings always have their moments, but Jossie really looks after Hilly and Hillary definitely has both spunk and compassion.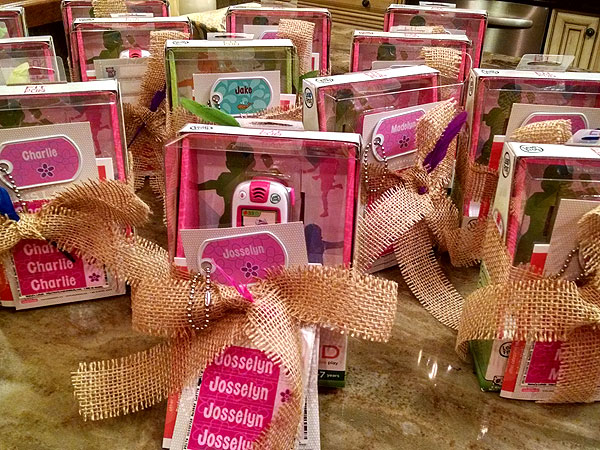 Courtesy Samantha Harris
PEOPLE: You recently Tweeted that you completed your last breast cancer surgery. How are you feeling? You mentioned there was a chance you would need to follow up with chemo, is that still a possibility?
Samantha: I am thrilled to be officially on the other side of this treacherous journey. I am cancer free and back in action! You gotta make lemonade, and that is exactly what I have tried to do.
PEOPLE: How have your girls handled everything? Do they understand you've had health issues?
Samantha: The girls helped me so much. They understood I had surgery twice. They both helped me up the stairs when I got home from the hospital.
Jossie would check on me in bed. Hilly helped me get dressed, since I couldn't put my arms above shoulder height. I read them books in our bed every night at bedtime.
PEOPLE: Is there anything special you've done with them to get through this difficult time as a family? How has your husband stepped up?
Samantha: We had a few art projects set up on a plastic mat on the floor next to my bed so the girls could be with me. My husband did everything for me. He was incredible.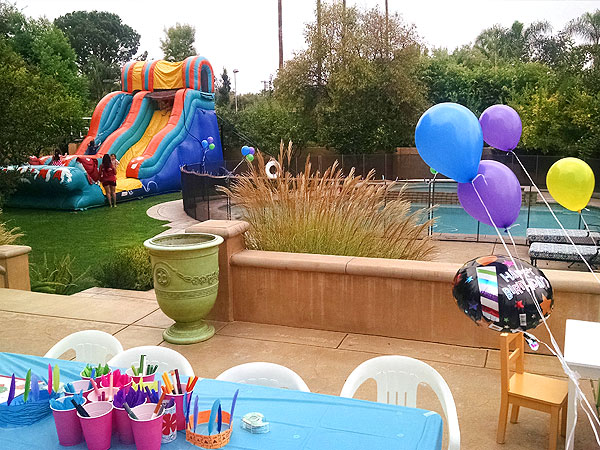 Courtesy Samantha Harris
— Anya Leon