Baby on the Way for Tyler Perry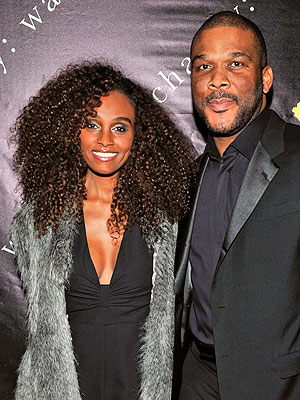 Ryan McCune/Patrick McMullan/AP
Tyler Perry is about to embark on his most ambitious project yet!
The actor and director, 45, is expecting his first child with his longtime girlfriend, model and activist Gelila Bekele, in late fall, multiple sources tell PEOPLE.
"Tyler is thrilled. He and Gelila are so excited," a source says. "They've got the nursery ready and he's ready to change diapers."
"He will make a wonderful father," a second source adds. "You will never find a more loving, patient, honorable or decent man than Tyler Perry. Any child would be blessed to have him as a father."

Perry actually predicted the timing of becoming a father pretty accurately. In early 2013, when he was 43, Perry told Steve Harvey on his talk show that he'd probably be 45 when he finally became a dad.
And he said he'd be a good one, too.
"I know I would be a great father," he said. "I don't want to work this hard, I don't want to have all this and not leave it to my children. I also know that as hard as I'm working, doing 20 hours a day, now is not the time … Eventually I'll get there."
When Harvey pointed out that Perry will be 60 when his child is 15, Perry jokingly replied: "I'll hire somebody to take him to the basketball court."
Perry's rep could not be reached for comment on the happy news.
— Tim Nudd with reporting by Steve Helling and Mary Green