Eva Amurri Martino Introduces Daughter Marlowe Mae
Eva Amurri Martino had all her ducks in a row awaiting the arrival of her first child with NBC soccer analyst Kyle Martino.
But nothing could have prepared her for the 36-hour labor and delivery of little Marlowe Mae, who arrived on Aug. 9 — 11 days early.
Mom Susan Sarandon was on the first flight to Los Angeles once she received the call from her daughter and by her side, along with Kyle, during the delivery. "It was great to have her here," the actress, 29, tells PEOPLE exclusively.
Her "marathon" homebirth at the couple's California abode was a "really, really, intense experience," she says.
"I just felt so lucky to have the kind of delivery that I wanted and that there were no complications. At the time, I was like, 'Maybe I'm crazy' because it was so intense. I think everyone has that moment when they're in labor, but once she came out I felt like I could do it again in a second."
Adds Eva, "I expected it to be a very weepy moment and for me, it was totally surreal."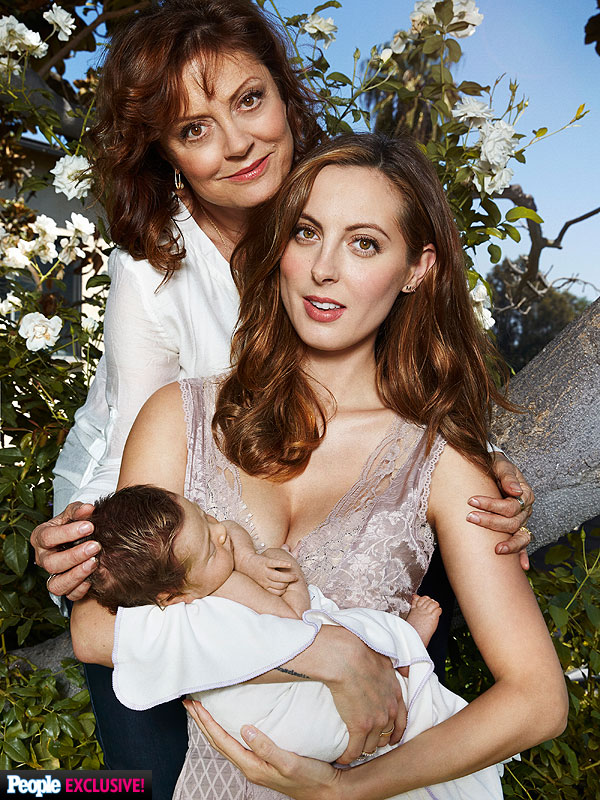 Regine Mahaux/Getty

Daughter Marlowe Mae — her first name is one the new mom "always loved" and her middle name is Eva's initials backwards — "came out with her eyes wide open, holding her neck up and staring right at me," says the actress. "I was mesmerized by that moment."
And Kyle, 33, was mesmerized by his wife. "I was like, 'This is all my fault!'" he jokes. "Then it was the most amazing thing: My wife took on this incredible, strong, 'I'm going to do this' mentality and just rose to the occasion. It was the most attractive thing I had ever seen. It was an incredible surge of unexpected emotions."
But Sarandon may have summed it up best, telling PEOPLE, "I have loved working, playing, and traveling with my daughter — but nothing prepared me for watching her birth Marlowe. She was a warrior and I'm so proud to be her mother and to be a part of that beautiful new child."
For exclusive photos and more on Eva's emotional home birth, pick up this week's issue of PEOPLE, on newsstands Friday.
Thrilled to share our sweet Marlowe 😍https://t.co/f9DVUWcRFJ. More family pics in the issue on Friday! #MarloweMaeMartino

— Eva Amurri Martino (@4EvaMartino) September 10, 2014
…and no, I did not put a wig on my baby. She woke up like this!! LOL 😂

— Eva Amurri Martino (@4EvaMartino) September 10, 2014
3 generations of beauty. I'm taking out the trash in this photo. http://t.co/uEiMOa0qee

— Kyle Martino (@kylemartino) September 10, 2014
— Jennifer Garcia