Milla Jovovich Debuts Her Baby Belly
Clearly, cupcakes do a pregnant body good!
Mom-to-be Milla Jovovich debuted her baby belly while walking the red carpet at the premiere of her new movie, Cymbeline, on Wednesday at the Venice International Film Festival.
The actress — who recently joked she was postponing another installment of Resident Evil for a killing spree on an "endless supply of cupcakes" — stunned in a form-fitting white mini dress that accentuated her growing bump.
And we only wish we looked this good after splurging on sweet treats.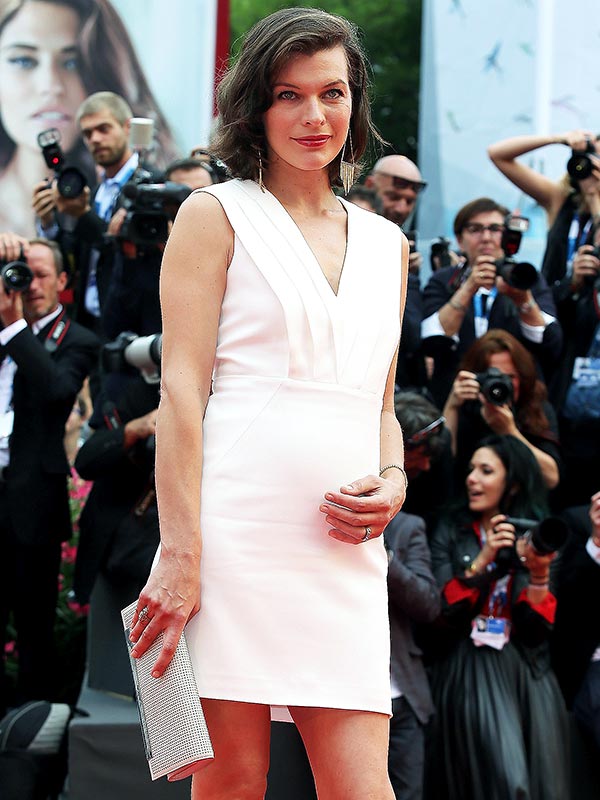 Ernesto Ruscio/Getty
Adding to her glamorous get-up were Jovovich's chandelier earrings, diamond bracelet, black and white striped pumps and metallic clutch.
Until her second child with husband Paul W.S. Anderson arrives — she and the director and producer are already parents to daughter Ever Gabo, 6½ — Jovovich has put the couple's hit franchise on hold.
"Between the stunt work and what will become my ever-expanding belly, we didn't think pregnancy and zombie killing are the best combo," she said in August.
— Anya Leon