Beverley Mitchell Expecting Second Child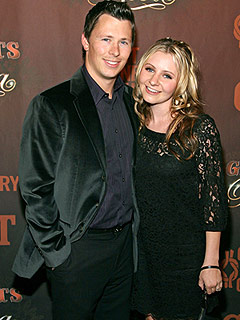 Michael Buckner/Getty
Just call it 7th Heaven: Beverley Mitchell is pregnant!
The actress and her husband Michael Cameron are expecting their second child next year, she announced Thursday on her WhoSay account.
"#tbt to the place where Michael asked me to marry him, and this past year where we stood as a family of three! Can't believe in 2015 we will be a family of 4!!!" Mitchell, 33, writes.
The baby is due early in the year, her rep confirms to PEOPLE.
In 2012, after 12 years together, Mitchell was thrilled to learn she and Cameron were starting a family — a moment they had been looking forward to when the time was right.
"We didn't think we were ready, but at the same time, what does that mean," she told PEOPLE. "It happened exactly when it should have for us."
The couple — who wed in 2008 — welcomed their first child, daughter Kenzie Lynne, in March 2013.
And while Mitchell recently joked to PEOPLE that she once thought moms were "boring," she admits there's nothing better than being with her 17-month-old baby girl.
"I fully embrace mommyhood to another level to where all I want to do is be a parent," she said in June. "I think what's been surprising is just how natural and how amazing it is, and how I really don't want to do anything else."
So blown away by all the love and well wishes. We are super excited and feeling so blessed and grateful! Thank you for all the love!! ❤

— Beverley Mitchell (@beverleymitchel) September 4, 2014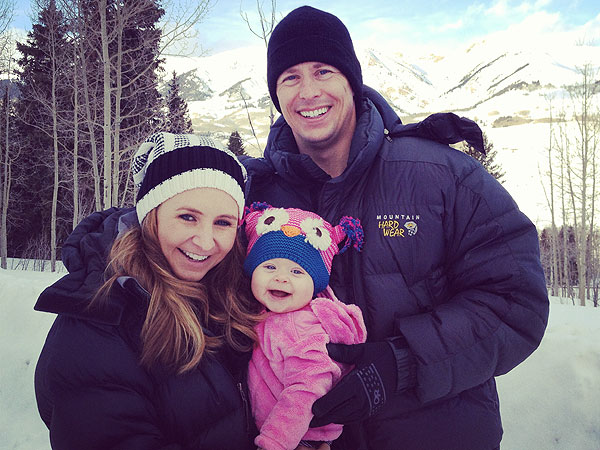 Courtesy Cameron Family
— Anya Leon with reporting by Michelle Tan