Baby on the Way for Chris O'Dowd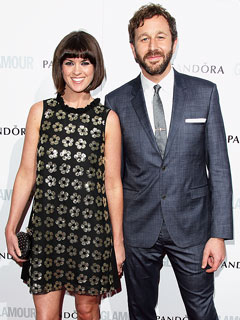 Mike Marsland/WireImage
His ice bucket challenge may have left Chris O'Dowd chilled, but he's definitely feeling warm inside: his wife is pregnant!
While accepting the viral dumping of cold water, the Bridesmaids actor revealed his wife, Dawn O'Porter, is expecting the couple's first child.
"I'd like to nominate baby O'Porter," O'Dowd, 34, says after recovering from the frigid splash in a video posted to Twitter on Wednesday.
Challenge accepted: O'Porter, 35, then poured a glass of water on her belly, prompting O'Dowd to say, "So brave!"
On Tuesday, O'Dowd — who has also appeared on Girls — and O'Porter, a British TV presenter, celebrated their second wedding anniversary.
— Anya Leon