Marla Sokoloff on Spending Time Away from Her Daughter
For Marla Sokoloff, life is a balancing act.
The actress admits that it can be challenging to dedicate herself both to her career and her 2½-year-old daughter Elliotte Anne.
"As an actor, you're either working 18-hour days and you're gone a lot, or you're around, but you still have to go on meetings and auditions and proactively try to get work," Sokoloff, 33, tells PEOPLE.
"Sometimes I'm like, 'I got this! I'm the best mom ever!' And then yesterday I had a day where I was driving home and I thought, 'I feel like I suck today,' " The Fosters actress says.
"My heart was a little heavy because Elliotte was needing me and I wasn't able to be there because of work, and I felt the guilt that you feel as a mom. Every day it's different."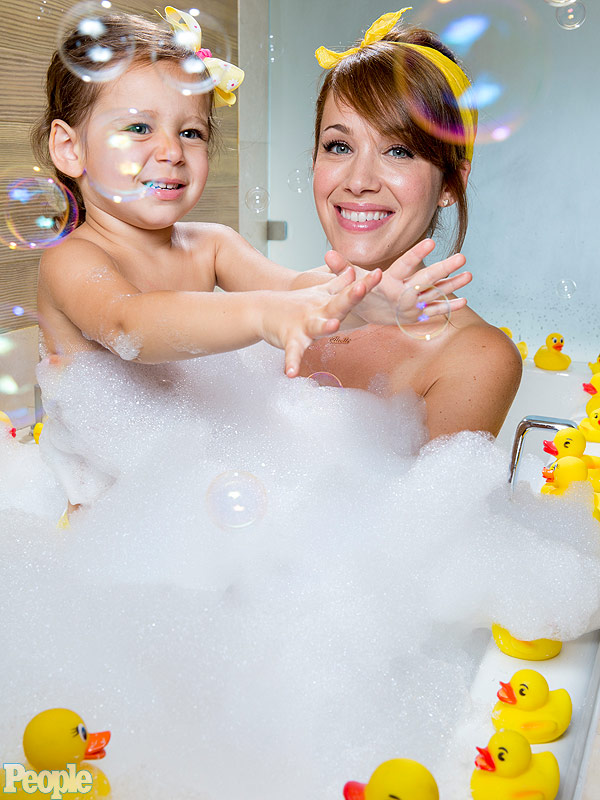 Jeff Minton
When she's not busy with her acting schedule, Sokoloff treasures all the time she gets to spend with her daughter.
"Anytime that I'm not out doing something that takes me away from her, I'm with her," she says.
"We like going to the beach or the park, and I love to bake, so recently we've been baking together. She can mash bananas for muffins and gets into it, so that's something I really enjoy doing with her."
And if she can help it, Sokoloff never misses bedtime.
"Getting home and having snuggles is the greatest part of my day!" she says.
For more of our interview with Marla Sokoloff, pick up the latest issue of PEOPLE, on newsstands now
— Gabrielle Olya