Dominique Moceanu Says Son's Gymnastics Skills Are 'Impressive'
The very first time Olympic gymnast Dominique Moceanu saw her 5-year-old son Vincent Michael do a back handspring, she was blown away.
"He'd only done it a couple of times with a spot," she says. "But then a few weeks ago, all of a sudden, he just threw a back handspring."
Vincent's skill is more advanced than his mother's was at that age — she says she didn't learn the same stunt until she was 6 or 7.
"My husband and I both were like, 'Wow! That's pretty impressive and advanced for his age,' " says Moceanu, 32, who is married to Michael Canales, a surgeon and former gymnast.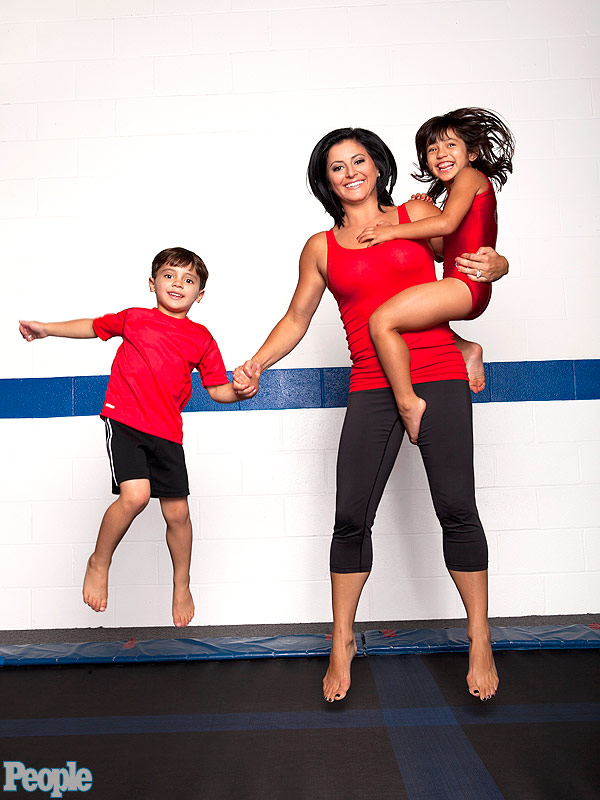 Nathaniel Welch
The couple's daughter, Carmen Noel, 6, also showed an aptitude for the sport early on. "It's unbelievable the stomach muscles we saw coming out of that little kid," Moceanu says.
Though both of her children started gymnastics when they were a year old, they were allowed to choose whether to continue with the sport.
"We weren't sure if it was going to be too much too soon," Moceanu says of their decision to allow Vincent to move up to a competitive level next year. "But he really loves it and we don't want to hold him back."
For more on athlete moms, pick up the latest issue of PEOPLE, on newsstands Friday.
— Ana Calderone