Milla Jovovich Expecting Second Child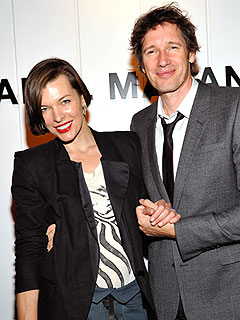 Donato Sardella/WireImage
Milla Jovovich doesn't mess around with her to-do list: she's pregnant!
After recently saying she was focused on expanding her family, the actress announced on Monday that she and her husband, director and producer Paul W.S. Anderson, are expecting their second child.
Her Facebook announcement comes as many fans eagerly await another installment of Resident Evil — a role that has now been put on the back burner.
"So after a lot of discussion, we thought it would be in everyone's best interest to wait till the baby is born before we set out to try and tackle an RE movie," Jovovich, 38, writes. "Between the stunt work and what will become my ever-expanding belly, we didn't think pregnancy and zombie killing are the best combo!"
The mom-to-be jokes, "I imagine the only thing I'll be killing in the near future is an endless supply of cupcakes."
Jovovich and Anderson, 49, are already parents to Ever Gabo, and with their firstborn getting older, the actress was determined to make their 6½-year-old daughter a big sister soon rather than later.
"I want to have a baby and that is my number one priority. If I don't do it now, it will get more difficult the older I get," she told Hello! magazine. "I have to do it before [Ever] is too old to enjoy it. I don't have all the time in the world to think about it."
— Anya Leon