Daphne Oz: Motherhood Is 'So Much Harder Than I Imagined'
New mom Daphne Oz has already learned a valuable lesson in parenting: practice does not make perfect.
"It is so much harder than I imagined! You just care so much, and want everything to be perfect," the TV host, 28, says in the latest issue of The Bump.
"Even though you know it never can be, you keep trying your best. It's never enough!"
Oz, who welcomed daughter Philomena Bijou in February, admits all the books in the world couldn't completely prepare her for life with her baby girl.
"I think the biggest change and challenge for me was coming to terms with the fact that being a good mom is not something you can read up on or learn from a distance," she says. "You have to jump in headfirst and get your hands dirty."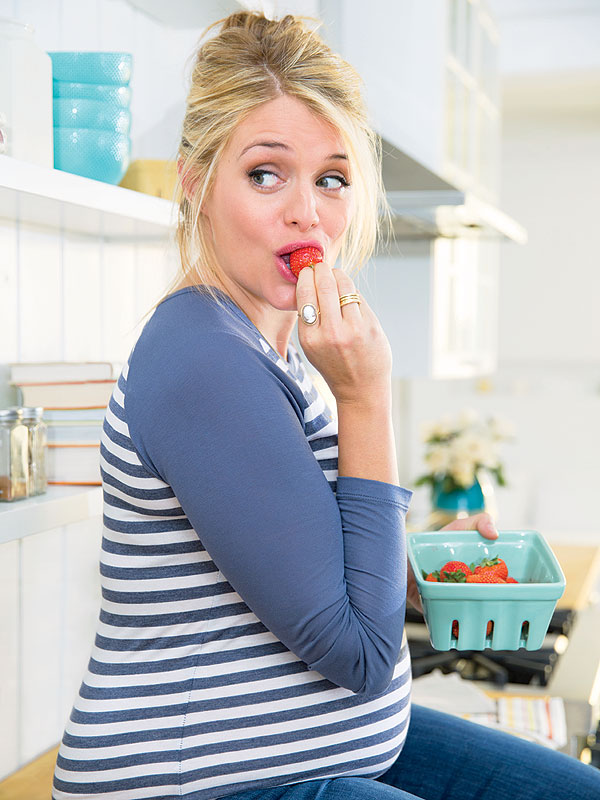 Melanie Acevedo / The Bump
And The Chew host is doing just that, joking her daughter has already provided plenty of fun — and memorable! — moments. "You haven't lived until you've been pooped, peed or barfed on by your own child," she explains. "It's just hysterical — and oddly, not that gross."
The first-time mom and her husband John Jovanovic decided to keep the baby's sex a delivery surprise, so when the couple discovered they had welcomed a daughter, they turned to their list of names.
At the top? Philomena, a moniker the parents-to-be had already marked their "favorite" of the bunch. According to Oz, the deal was — almost — sealed.
"Once we put it together with her middle name, Bijou, and saw how cute her initials would be as PBJ, we were sold," she shares. "But we also kept an open mind because I'm a big believer that babies have to fit their names, so we wanted to leave leeway in case she was just so not a Philomena."
Oz's next big milestone was returning to work on her show, which she did two months after giving birth.
"When the time came, I was anxious about leaving our little nest — I hadn't been apart from Philo for more than an hour or so ever," she recalls.
And although her cohosts "made it much easier," it wasn't long before Oz realized she would never bounce back to her old self. "I'm a new, hopefully better, version of me now, with lots more to care and think about, and a lot more personal knowledge too."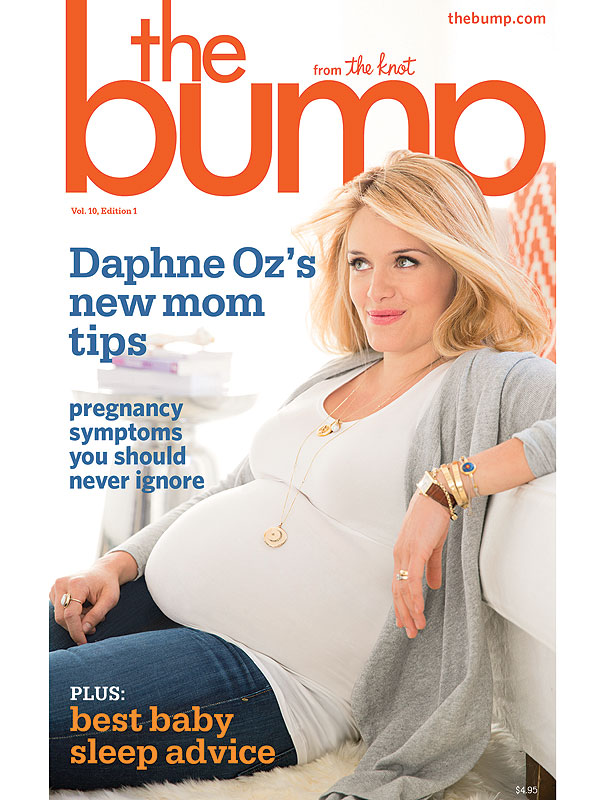 Melanie Acevedo / The Bump
RELATED: Go Inside Daphne Oz's Sweet and Sophisticated Nursery
— Anya Leon