Kelly Rowland Drops Hints About Baby Boy's Name
Kelly Rowland's baby on the way really is destiny's child.
"It was a surprise, I can definitely tell you that," the expectant mom told PEOPLE while promoting Caress body wash in Los Angeles on Wednesday. "It was a great surprise!"
The singer, 33, is expecting her first child with husband Tim Weatherspoon and said her pregnancy has been relatively easy. "I had no morning sickness," Rowland said. "I feel great."
Though Rowland said she's had a "go with the flow" attitude when it comes to her changing body, she did admit it's been a real adjustment.
"The most shocking thing about pregnancy to me is probably the way your body changes — nobody can prepare you for that. Not a book, not anything," she said. "You just go through it."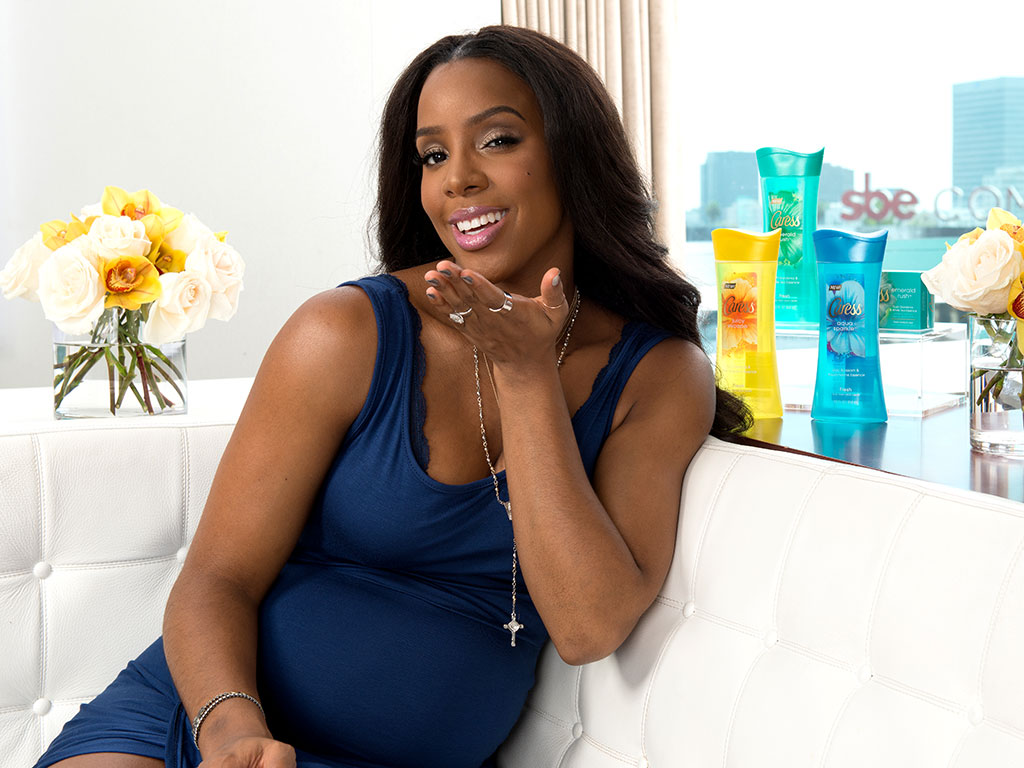 Courtesy of Caress

Rowland has also developed a very specific pregnancy craving: sandwiches!
"I love sandwiches right now," said the mom-to-be, noting she has been sticking to a healthy diet overall. "I'm reading these different books and they're telling me what food is really great for the baby, to grow their nervous system, and their brain food and all that, so I've been trying to stay on that."
Rowland, who accidentally revealed she's having a boy during an interview with FOX411 on Thursday, said she and Weatherspoon already have a name picked out.
"The dad picked out the name. It has to do with family," she hinted.
As for what she's most looking forward to about motherhood, Rowland can't wait for one special moment.
"When I see the baby's face," she said. "That's it."
— Gabrielle Olya