Lady in Red! Scarlett Johansson Shows Off Baby Belly
Bump, there it is!
After months of keeping it under wraps, Scarlett Johansson let her baby belly peek through as she stepped out in New York City on Sunday.
The mom-to-be — who is expecting her first child with Romain Dauriac in August — kept cool in a red patterned tunic, black leggings and a cropped khaki coat.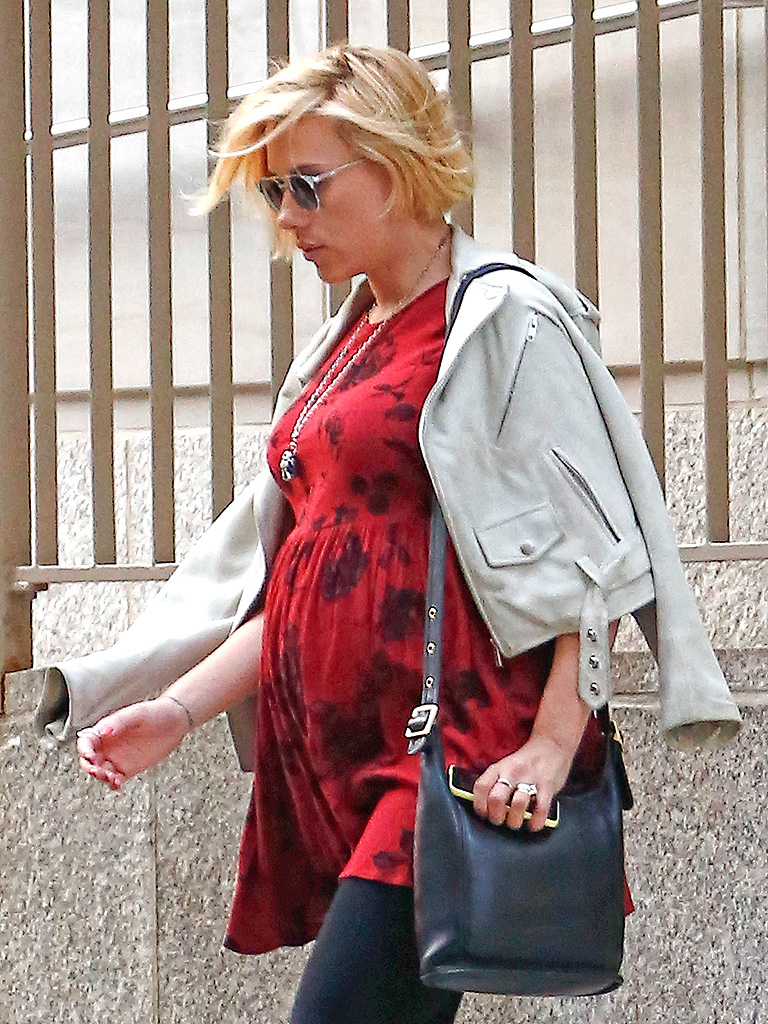 Splash News Online

Although the actress has stayed mum on pending parenthood, that's not to say she and her French journalist fiancé are not excited behind closed doors.
"Actors, in general, they're obsessed with emotions," Johansson told Vanity Fair. "Although [Romain is] French, so he's also probably overly into his emotions."