Next Top Models? Willow Smith and Sailor Brinkley Cook Strike a Pose for Teen Vogue
When your parents are rich, famous and beautiful, you get cool clothes, fabulous vacations — and, if you're Willow Smith or Sailor Brinkley Cook, your own career as a model.
Both teens recently landed major spreads in Teen Vogue; read on to see what they had to say about fashion, modeling and more.
Smith, 13, invited the cameras into her home — and in some photos, posed in her own clothes — for a candid look at her much-talked-about life with her famous parents, Will and Jada Pinkett Smith. One way her family might differ from yours?
"My whole family, we love Cartier," she confides, adding that her favorite pair of shoes came from Chanel mastermind Karl Lagerfeld himself. "They make me feel like a sophisticated Amazon woman," she shares.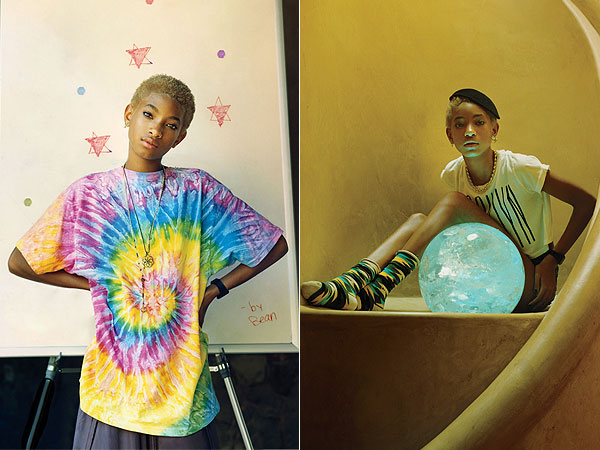 Courtesy Teen Vogue

She says her style has mellowed in recent years ("My style is who I am all the time, and who I am always changes") though we can expect her to keep us on our toes. And as for that famous, once-whipped-back-and-forth hair, now cut short and dyed blonde? "My hair is super, super, super, super hard to destroy," she says. "It's a survivor!"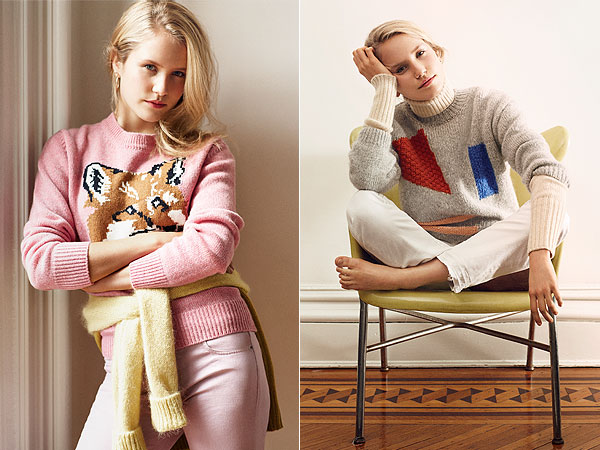 Courtesy Teen Vogue
Brinkley Cook, 16, is the child of supermodel Christie Brinkley and ex-husband Peter Cook, and she's definitely inherited her mother's sunny "I'm on a yacht" good looks.
And fittingly, she poses in all-American denim looks for her five-page spread, from pencil skirts to overalls. Though she's ordinarily a fan of skinny or boyfriend jeans, her favorite place to shop for them is her mom's closet.
"She gives me all her jeans when she gets tired of them," she says. "I chop off the bottoms if they're flared or turn them into jean shorts — a bunch of DIY stuff. No bedazzling, though!"
Read more of her thoughts on style and summer jobs at TeenVogue.com (and see more from Smith here).
What do you think of their modeling photos? Want to see more from these two teens?
— Alex Apatoff