Kelly Rowland Shows Off Her Bump at the Beach
Life's a beach for Kelly Rowland — and her bump, too!
The mom-to-be took to Instagram on Saturday to share fun photos of her growing baby belly at the beach.
And the beautiful backdrop was almost as stunning as Rowland's gorgeous glow.
Dressed in denim cut-offs, a black bikini top and a matching mesh top, the former X Factor judge was all smiles as she stood on the sandy shoreline.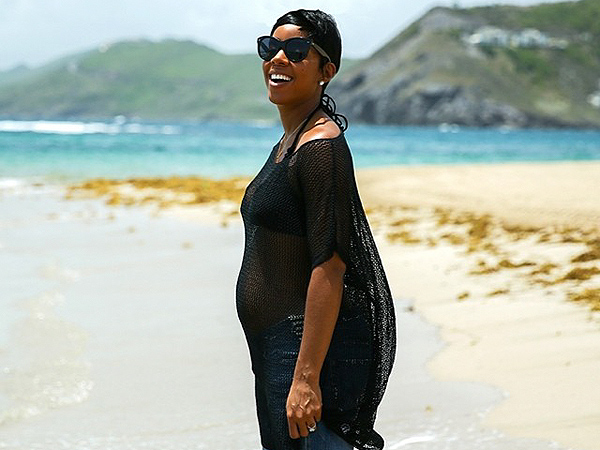 Courtesy Kelly Rowland
Although she has yet to officially confirm the pregnancy, Rowland, 33, who is expecting her first child with newlywed husband Tim Weatherspoon, is letting social media work its magic.
After sharing a photo of both big and mini Air Jordans on Instagram, she recently posted a picture of herself doing prenatal yoga — with her bare bump on full display.
But a baby on the way isn't the only thing the couple have been celebrating! In May, Rowland and Weatherspoon tied the knot during an intimate ceremony in Costa Rica.
— Anya Leon