David Tutera Celebrates Daughter Cielo's First Birthday
David Tutera makes his living as an event planner, but he's never had such an important client — his daughter.
"I've done events for celebrities and royalty around the world, and I just told my staff, 'This is the most important event that I've ever had to host in my life,'" Tutera tells PEOPLE of putting together his daughter Cielo's first birthday party.
"I had a responsibility to make sure that it was unique, child-like and playful," he says.
When choosing a theme for the special occasion, Tutera relied on his observations of his young daughter's current obsessions: bubbles and bunnies.
"As a parent, you pay attention to what your child loves," Tutera says of deciding on an Alice in Wonderland theme for the Sunday-afternoon fête, which was held in the backyard of his new, Los Angeles-area home. "It was a tea party, which is always great for adults and children."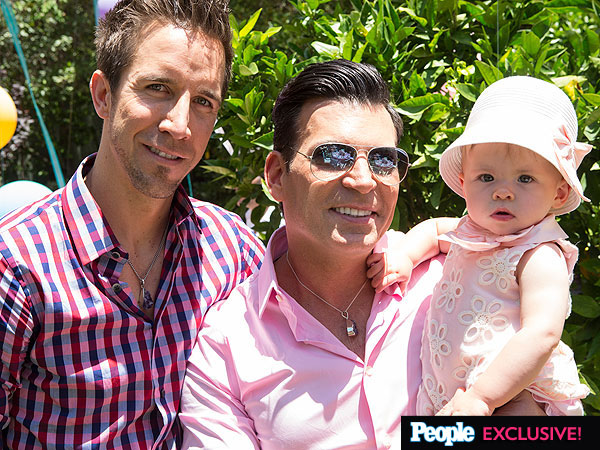 Courtesy Kelsey S. McNeal Photography

Adult guests enjoyed a salad bar and themed cocktails — prepared by a mixologist — while the children were entertained by costumed actors, four bubble machines and a plethora of colorful balloons and beach balls.
"I wanted every adult to feel like a kid and every kid to feel like they were experiencing something they'd never seen before," says Tutera. "Everyone said that they felt like they were on a 3-hour Disney ride."
Among the 60 adult guests were Tutera's family from the East Coast and Joey Toth, his partner of almost a year. But absent from the 11 children in attendance was Cielo's twin brother, Cedric, who is being raised separately by Tutera's ex-husband, Ryan Jurica.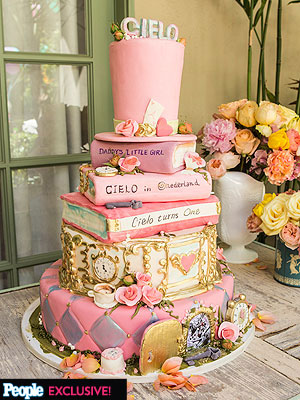 Courtesy Kelsey S. McNeal Photography
"When the time is right, it will be talked about," Tutera says of eventually explaining Cielo's family history to her.
"And it's a half-brother not a full brother. Who knows how many half-siblings she may have through surrogacy and egg donors? I think the more important thing is how she came into this world. She came into this world in a very scientific, unique and special way — and very, very loved."
For now, Tutera wants his daughter to focus on enjoying being a 1-year-old. And that means more bunnies.
"Anywhere you go she wants to see a rabbit," he says. "I loved collecting teddy bears and she could care less about a teddy bear. If it is a rabbit, she loves it."
Tutera's new show, David Tutera's CELEBrations, premieres Aug. 1 on WEtv.
— Patrick Gomez