Jaime King Shares Sweet Snapshot of Her Son Nursing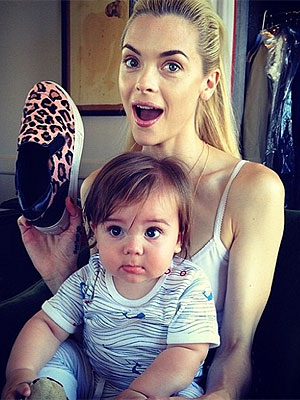 Courtesy Jamie King
Following in the footsteps of Miranda Kerr and Gisele Bündchen, Jaime King is the latest celeb mom to spotlight the beautiful bond between a mother and her baby.
And the Hart of Dixie actress is hoping to celebrate her baby bliss without judgment.
On Sunday, King posted an older photo of herself snuggling with newborn son James Knight, who is nursing as his mom gazes into the camera.
"#JamesKnight is now 8 months old! These are the moments a mother lives for," she captioned the pic. "Breastfeeding should not be taboo — and bottle feeding should not be judged — it's ALL fun for the whole family."
The first-time mom has been open about her dedication to breastfeeding her baby boy — and foregoing any fad diets. "I breastfed exclusively for a long time. It's a commitment, but it's worth it," she told PEOPLE in April.

King isn't alone in promoting this special motherhood moment. Natalia Vodianova, who welcomed son Maxim in May, recently posted a stunning black and white photo of herself breastfeeding her son in the buff on Instagram.
— Anya Leon